Quick Info:
Number of weeks: 8
Price: $60
CEUs: 2.0
Required books?: No
Live video session?: No
Must we reject belief in God to accept the findings of science?
Dr. Francis S. Collins, Director of the National Institutes of Health, hosts this ground-breaking series in which several leading scientists, theologians, and philosophers explore the contrasts and similarities between religion and science. This group of experts considers if and how religion and science might coexist and even complement one another in the 21st century.
Lessons include:
Introduction — Francis S. Collins, Director, The Human Genome Project
Friends or Foes? The Story of a Complex Relationship — David Wilkinson, St. John's College, Durham
Truth in Science and Theology — Philip Clayton, Claremont School of Theology
God and Nature — Keith Ward, Oxford University
Creation and Evolution — Darrel Falk, Point Loma Nazarene University
What Does It Mean to Be Human? — Warren Brown, Fuller Theological Seminary
The God of Hope and the End of the World — John Polkinghorne, Cambridge University
Genetic Science and the Frontiers of Ethics — Ted Peters, Pacific Lutheran Theological Seminar
2.0 CEUs are available.
Image: Helix Nebula, via the Hubble Space Telescope
About the Program Director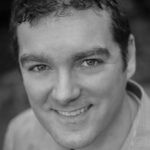 Michael Beardslee began working for the Institute for Discipleship and BeADisciple in early 2016, developing and facilitating courses for the new Wesley Lay Academy. This was a natural transition for him: He had been the Institute for Discipleship's Visiting Scholar Southwestern College, then continued the work he began with BeADisciple.
Michael is currently a Ph.D. candidate at Fuller Theological Seminary (intercultural studies), working under Pentecostal theologian Amos Yong.  His doctoral research concerns the way Christians from different cultural locations relate to one another in a globalized Christianity. His writing was featured most recently in "Breaking the Marriage Idol: Reconstructing Our Cultural and Spiritual Norms" (IVP, 2018), and in the Religion and Theology Journal (Brill, 2017).
In additional to his doctoral studies Michael holds a bachelor's degree in religion and philosophy from Friends University, an M.A. from Pittsburgh Theological Seminary, and a Th.M.  in systematic theology from Trinity International University.
Past Students Said…
"This was a super-good course.  The lecturers do a wonderful job of explaining difficult concepts.  The Biblical material was usually on point and useful.  I enjoyed the written materials outlining each week's issues.  Many thanks to Dr. Collins, the lecturers, and the facilitators."
"I enjoyed the videos. The questions are thought provoking and forced me to think outside my comfort zone."
"I really appreciated all of the components of this course.  My favorite lessons though were the last one on creation and the one on 'what does it mean to be human'.  I got the most of of the one on being human because of my personal experience with brain injury, and I felt most convicted after the lesson on creation.  But I also feel that the lesson on Creation Care was the perfect ending to this course."
"I think the facilitator did a good job of answering the questions but also letting us flesh out some of the more difficult concepts on our own."