Quick Info:
Number of weeks: 6
Price: $60
CEUs: 1.5
Required books?: No
Live video session?: No
How do Christians think and act faithfully in a complex and often ambiguous world? What models from Scripture and Church history might help us to live "lives worthy of the Gospel" in the 21st century? This eloquent, challenging and inspiring six-week introduction to Christian ethics avoids pat answers and simplistic lists of do's and don't's . The course includes weekly video lectures by Dr. Sondra Wheeler, professor of Christian ethics at Wesley Theological Seminary in Washington, D.C. Dr. Wheeler focuses on the formation of Christian character, citing helpful examples both from Scripture and from Church history. She concludes with a test case: the issue of money and consumption. What would Paul, Augustine, Luther and Wesley say to modern Christians about their use of resources?
Lessons Include:
1. Introduction: A Christian Way of Living?
Four Models for Christian Ethics:
2. Scripture: The Story that Forms Us
3. Augustine: Ordering Our Loves
4. Luther: The Spirit of Christian Life
5. Wesley: Transforming Grace
6. Conclusion: Learning from Our Traditions — A Test Case
1.5 CEUs are available.
About the Program Director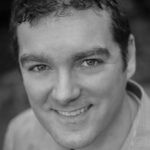 Michael Beardslee began working for the Institute for Discipleship and BeADisciple in early 2016, developing and facilitating courses for the new Wesley Lay Academy. This was a natural transition for him: He had been the Institute for Discipleship's Visiting Scholar Southwestern College, then continued the work he began with BeADisciple.
Michael is currently a Ph.D. candidate at Fuller Theological Seminary (intercultural studies), working under Pentecostal theologian Amos Yong.  His doctoral research concerns the way Christians from different cultural locations relate to one another in a globalized Christianity. His writing was featured most recently in "Breaking the Marriage Idol: Reconstructing Our Cultural and Spiritual Norms" (IVP, 2018), and in the Religion and Theology Journal (Brill, 2017).
In additional to his doctoral studies Michael holds a bachelor's degree in religion and philosophy from Friends University, an M.A. from Pittsburgh Theological Seminary, and a Th.M.  in systematic theology from Trinity International University.
Past Students Said…
"I enjoyed Dr. Wheeler's video presentations. I found them very informative and insightful and I told her presentation style was very engaging. Dr. Wheeler obviously has a passion for the subject matter."
"I thought the Case Studies, though optional, provided a great opportunity for us to apply what we were learning."
"I thoroughly enjoyed Dr. Perry as a facilitator and look forward to taking future courses from her.  I appreciated Dr. Perry taking the time to share insights and observations on each participants posts. I found her comments to be very valuable."