This is an Adult Education Course hosted by Gregory Ingram featuring contributions by 9 of the world's leading Methodist scholars. It builds on the history of Methodism by examining Methodist beliefs and focusing especially on those doctrines that make Methodists distinctive.
Eight half-hour long presentations by leading Methodist theologians offer valuable information and insight concerning core Wesleyan ideas. The course will benefit both lifelong Methodists and those coming to Methodism from other traditions.
Lessons include:
The Nature of Methodist Doctrine – Sharon Grant & Ted Campbell
Divine Trinity and Christology – Scott J. Jones
Prevenient Grace and Repentance – Elaine A. Robinson
Justifying Faith and Assurance – Walter Klaiber
Sanctification – Sondra Wheeler
Baptism and Christian Initiation – Henry Knight
Eucharist – Lawrence Hull Stookey
Eschatology – Randy L. Maddox
2.0 CEUs are available.
Quick Info:
Number of weeks: 8
Price: $100
CEUs: 2.0
Required books: No
Blackboard: Yes
Zoom: No
Past Students Said…
"Loved the course! It was a great learning experience and the instructor provided valuable feedback. Compared very favorably to course I have completed in the C&MA and ELCA."
"I thought the variety of video instructors, including both UMC and AME perspectives, was a strength of this course."
"I think the best part was the sharing.  Seeing different perspectives on the same topic makes one think….and sometimes rethink a topic."
"I very much appreciated the fact that the course hit all the "high points" of our Methodist beliefs. They were, for the most part, delivered in a manner that would be accessible for most students. I thought that there were a few times during the video presentations that there were concepts that could be explained more fully. On the rare occasion, presenters (read scholars or theologians) tend to use words that not everyone is familiar with. The upside to that is that it should make the student "dig a little deeper"."
"I enjoyed be challenged to learn something new and especially enjoy watching video explanations of subject matter."
"I learned a lot by just delving deeper into the weekly topics – the videos and discussions really made me think about why I believe what I believe (apologetics … here we come!). I must say that I found Wesley's writings inspirational … I haven't been exposed to a great number of them (usually just the "good quotes"), and it was enlightening for me. Also, the Articles of Religion were important… I hadn't studied them before. It's funny how you can grow up in a tradition, and just be taught the "big picture" without knowing the "how" and "why" of our particular belief system."
"I gained a greater understanding of Methodist doctrine and theology and Methodist beliefs. I particularly enjoyed reading Wesley's sermons, paired with Charles Wesley's hymns. I gained a greater understanding of Wesley's theology of grace – Prevenient grace, justifying grace, sanctifying grace, and what he meant by 'Christian perfection.' "
About the Instructor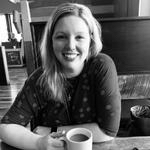 Rev. Dr. Kristen Burkhart has been a pastor in the United Methodist Church since 2006 and currently serves Dandridge (Tennessee) First UMC. Kristen received her Master of Divinity from Southern Methodist University and her doctorate from Wesley Theological Seminary.  
Kristen knows the method that guided John Wesley guided her family and brought two different backgrounds into one concept of service and worship of Jesus Christ. "The Method we follow matters; it's part of what binds us and the Holy Spirit's movement," she says. Kristen also believes ministry is not always about the major issues or measurable outcomes. "Sometimes it's about one called person reaching out to another in a season of need and in that moment when one heart connects to another's we glimpse the heart of God." 
About the Program Director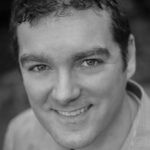 Michael Beardslee began working for the Institute for Discipleship and BeADisciple in early 2016, developing and facilitating courses for the new Wesley Lay Academy. This was a natural transition for him: He had been the Institute for Discipleship's Visiting Scholar Southwestern College, then continued the work he began with BeADisciple. 
Michael is currently a Ph.D. candidate at Fuller Theological Seminary (intercultural studies), working under Pentecostal theologian Amos Yong.  His doctoral research concerns the way Christians from different cultural locations relate to one another in a globalized Christianity. His writing was featured most recently in "Breaking the Marriage Idol: Reconstructing Our Cultural and Spiritual Norms" (IVP, 2018), and in the Religion and Theology Journal (Brill, 2017). 
In additional to his doctoral studies Michael holds a bachelor's degree in religion and philosophy from Friends University, an M.A. from Pittsburgh Theological Seminary, and a Th.M.  in systematic theology from Trinity International University.