This Sampler course is for women who are considering the Women's Ministries certification program, but unsure about whether the course is right for them. The three-day course is a chance to explore the topics of Scripture, theology, and practical ministry through the lens of a woman in the Bible*— gaining knowledge from the leaders and other participants without a large upfront fee or time commitment. 
There are no books to purchase for this Sampler course but there will be online materials to read and view when the course begins.
*These are not women we discuss in the full program! 
In addition to Blackboard interactions, 1 optional Zoom meeting will be held on Wednesday at 7pm Eastern time. The meeting will not be recorded.
This course is eligible for 0.5 CEU.
Quick Info:
Price: $35
CEUs: 0.5
Required books: No
Blackboard: Yes
Zoom: Yes, Optional
About the Instructor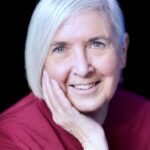 Beth Perry is the lead instructor of the Women's Ministries Certification Program, which is beginning its 5th cohort in August 2022. She has been studying women in religion and in the Bible for 30 years and has taught Women in the Bible at the undergraduate level. She brings an egalitarian theology to the topic of ministry for, by, and with 21st century women.
Past Students Said…
"I appreciated the offering of a "sampler" to allow me to fully understand the content and
commitment that a full course would be. I also appreciated meeting several facilitators of the course
and their information and perspectives about the full course."
"I was able to start a more intensive exploration of three women of the bible; come to appreciate
their character as well as their contribution to the gospel and ministry; and start to fully embrace
new voices."