Annette Arnold-Pflaum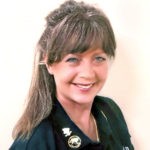 Annette Arnold-Pflaum is an ordained senior chaplain and the founder and president of Wisteria Ministries. She has over 25 years counseling experience and has specialized in crisis counseling and grief since 2015.  
Annette is a National Board Certified Chaplain [BCC], has been a licensed minister since 2014, and is a Certified Lay Minister in the United Methodist Church. She is a graduate of Chaplaincy Nevada Theology Academy, and has completed advanced clinical pastoral training.  
Annette is the lead director of the Nevada State Chaplains Task Force: Crisis, Trauma, Emergency & Critical Incident Response Team, which assists in times of disasters or other crises. She was part of the response team that assisted after the October 1, 2017, Las Vegas shooting.