Do you find writing a 3-5 minute children's sermon more intimidating than a 20 minute adult sermon? You're not alone. Preparing and delivering a children's sermon can be daunting, and countless people admit to being terrified at the thought of being asked to do so.
Fear not — instructor Elaine Short, CLM has been preaching children's sermons for 42 years and can help you to be more comfortable writing and delivering a sermon to the children in your church. This course will last 2 weeks and will introduce several approaches to writing a children's sermon. Participants will write practice sermons during the course and share them with the class for feedback.
Take this fun and informative class to become more comfortable preaching to a group of eager children.
This course is eligible for 0.5 CEU
Quick Info:
Number of weeks: 2
Price: $45
CEUs: 0.5
Required books: No
Blackboard: Yes
Zoom: No
Certification or Series: No
About the Instructor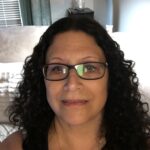 Elaine Short lives on Long Island and was raised in the United Methodist Church. She has been teaching Sunday school since she was 14, and by age 18 she was a Certified Lay Speaker and Sunday school superintendent. She has preached several times a year since that time and has filled the role of Sunday school superintendent in several churches.
In spite of staggering personal tragedies in her life,  Elaine is deeply committed to serving the Lord and believes one of her gifts from God is working with children. She is the chair of the Evangelism and Outreach committee at her church and helps teach confirmation each year.
Past Learners Said…
"This course empowered me to seek new ways to deliver fun, effective and memorable sermons to kids. I appreciated reading the ideas of others and appreciated the resources of great children's message online."
"I have learned so many wonderful things in this class about creating children's sermons, especially that they can have so much variety and still be so good at communicating their message."
"This course has inspired me and has made my job of creating a children's sermon each week much easier."
"I liked that the handouts about children's sermons were very clear and orderly (my usual approach to creating a children's sermon is much more disorganized)."
"I discovered using props that I hadn't thought of before.  I saw how asking the children multiple questions can make a children's sermon more effective."