In this interactive two week course, you will learn to lead and teach more effectively so that people you minister with better retain and apply the Good News to their lives. Whether working with children, youth, or adults, you will discover practical information based on current scientific and educational practices that can be put to immediate use. We will explore who you are as a teacher, your students, call and gifts, ages and stages of faith development, building caring community, hospitable space, curriculum, brain-friendly learning, ideas for making scripture come alive, and more.
Through assignments and discussion boards, you will engage with the material, the instructor, and fellow participants at a deeper level than lecture alone. You can expect to spend an hour each day reading, writing assignments, and responding to others.
This course is eligible for 1.0 CEU.
Quick Info:
Number of weeks: 2
Price: $60
CEUs: 1.0
Required books?: No
Live video session?: No
Part of a certification or series of courses?: No
About the Instructor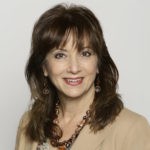 Pamela Deck is a Christian educator who loves helping equip disciples connect faith to real life. Her educational background includes a B.S. from Clemson University and graduate work at Candler School of Theology, Emory University. With 35 years of experience in education ministry, she served as children and youth ministries coordinator at Spindale (North Carolina) United Methodist Church before moving to the United Methodist Publishing House as Cokesbury Action Team Conference leader and Marion District Representative; FaithHome for Parents consultant; and national workshop presenter. Currently she is a Consultant and Instructor.
Pamela is an adult small group co-leader, lay delegate to Annual Conference, and former Praise dance leader and youth group co-leader. She is a Board member of the Western North Carolina Conference (WNCC) Faith Formation Community.
Past Students Said…
"Thank you, Pamela Deck, for a great workshop! I thoroughly enjoyed the material and the connection with others in the field of Christian Education.  This course was so helpful and full of new resources that I'm excited to use in my ministry. It helped me to discover different ways to teach children and new ways they can learn! I appreciated the affirmation of what I am doing in my children's ministry from the instructor.  I'm really looking forward to trying these new ideas out in our children's ministries!"
"Since I have no formal training in teaching, I found this class to be excellent! I especially liked all the materials and resources. Pamela's comments on our discussion were thoughtful and helpful.  I have all kinds of ideas to put in place! Money well spent for me!"
"Thanks Pamela for helping me stretch and grow!  I feel like I am in a valley right now, and in a rut.  It has been wonderful to look at my role as teacher in a new light and to gain new or forgotten techniques!  Thank you for your inspiration!!"