Whether you are new to teaching, transitioning from teaching children to teaching adults, or have been teaching adults for a long time, this course offers helpful ideas and techniques! Start Here, by Barbara Bruce, invites you to learn about Multiple Intelligences, Learning Hooks, Influential Factors, and more.
In the first week, you'll look at the context and setting of teaching; in the second week, you'll explore the process of teaching, as well as writing your own Mission Statement for teaching. You'll engage daily with the instructor and other participants in the Discussion Board, learning together!
In addition to Blackboard interactions, 1 optional Zoom meeting will be held with learner input. The meeting will not be recorded.
If you have any questions, please email the course leader.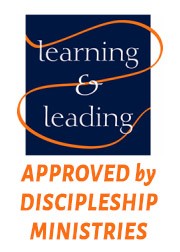 This course has been approved by Discipleship Ministries (formerly the General Board of Discipleship) as an advanced course in Lay Servant Ministries and qualifies for 10 contact house for Lay Speakers (equivalent 1 CEU). 
This course is eligible for 1.0 CEU.
Quick Info:
Number of weeks: 2
Price: $70
CEUs: 1.0
Required books?: Yes
Live video session?: Yes, optional
Part of a certification or series of courses?: Yes (Lay Servant Ministries)
About the Instructor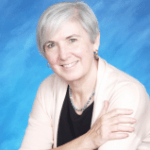 In addition to a dozen years of teaching experience with BeADisciple, and more than two decades of Christian teaching experience in congregations and various interdenominational organizations, Rev. Beth Perry has taught religion courses for five different colleges over a span of almost 30 years. Several of her courses are approved as advanced courses in Lay Servant Ministries and meet requirements towards lay speaker status.
Beth teaches:
Beth also teaches for Institute for Discipleship Certifications (Women's Ministry)
Past Students Said…
"This workshop confirmed some of my techniques of teaching learned over the years in public school, private tutoring and bible study facilitating.  This workshop also added new (and probably better) techniques to try and a greater understanding of how the adult mind works."
"Even though I am a college professor, this course really gave me some insight into different skills needed to teach adults (not college students) who would be taking Bible Study or similar courses through church.  I really appreciated the new tools."
"I learned how to better plan a class, to recognize and use different learning styles, and different approaches to scripture."
"I felt that I really got something out of this course. Lots of concepts that were new to me were introduced and explained effectively. I really felt challenged by the assignments and enjoyed completing them. The interaction between students and between students and instructor was some of the best I have seen in an online course. Lots of support and suggestions were forthcoming and much appreciated.This was definitely a worthwhile experience."
"I appreciated the instructor Beth's constructive comments – encouraging, but also pushing me and other students a bit. I liked the mixture of assignments and the resources that Beth shared to expand our knowledge. I would recommend this course and this instructor to others. I thought the text was quite good. Thank you."
"This was a wonderful class–just the right amount of content. It is a rigorous class, but not overwhelming. The book and other course materials, including the first week's prayer prompts, will be useful for all my future teaching. The level of interaction between student and instructor and student and student was great."
"The skills presented are applicable in almost any teaching situation. I enjoyed interactions with other students from around the country. The short videos that were included enhanced the ability to learn by directing attention to particular skills. I also like the way that we had one question specific to the course goals and one question that tied to the points presented. Beth is an excellent teacher!"
"I have been teaching for 40 years and I learned new approaches and practices that are very applicable and will improve my teaching methods and efficiency."
"Highly recommend!"