The mission of The United Methodist Church is to make disciples of Jesus Christ for the transformation of the world. This course is designed to help lay servants, as well as other church leaders, consider some of the basic requirements of Christian transformational leaders in responding to this mission. Each chapter is based on scriptural foundations that undergird disciplines of Christian transformational leadership as well as best practice models of leadership with a specific emphasis on congregational vitality.
This course is a ten-hour offering for people who are seeking advanced certification as part of their lay servant training. Learners will engage in study of Scripture, self-evaluation of current leadership skills and disciplines, and discernment of new practices for leadership development.  The course is intended to help participants engage in personal and group reflection and assessment.
Learners will need to obtain this book: Lay Servants as Christian Transformational Leaders 
*Using the Amazon Affiliate link further supports our ministry. Thank you!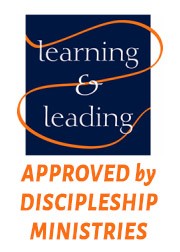 This course has been approved by Discipleship Ministries as an advanced course in Lay Servant Ministries.  It provides the required 10 contact hours.  
This course is eligible for 1.0 CEU.
Quick Info:
Number of weeks: 2
Price: $70
CEUs: 1.0
Required book: Yes
Blackboard: Yes
Zoom: No
About the Instructor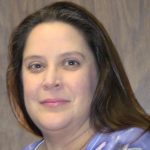 Mrs. Darla M. Thieler is the founder of Remnant Ministries, a multi-faceted outreach ministry founded in 1982. A Local Evangelist and Certified Lay Speaker with the Western Pennsylvania Conference of the United Methodist Church, she serves as a Bible teacher, conference leader, inspirational speaker, praise & worship leader, composer, theater arts performer/director, and much more. She began teaching with BeADisciple in 2017 where she has received certifications in instruction and evangelism, and she has online teaching experience with her local community college. Darla also serves as Director of Music for Calvin United Presbyterian Church (PCUSA).
The heart of Remnant Ministries began with the ministry at the juvenile detention centers. Raised in the United Methodist tradition, Darla's life changed forever when she attended a Christian concert at a district event at 13. Believing that every person is precious to God, Darla and her husband, George, continue sharing this same message of hope at every opportunity. Darla's heartfelt desire is to bring glory and honor to God. Her prayer is that through the Living Word of God, others will come to a saving knowledge of our Lord and Savior, Jesus Christ, and all God's children will be encouraged to make a deeper commitment to grow in their relationship with Him.
For other courses by Darla:  https://beadisciple.com/instructors/darla-thieler/
To contact Darla:  bloodbot1@live.com
Past Learners Said…
"I liked that the instructor to me is a hands on person and makes her courses interesting. She not only commented on and answered our comments but added her own discussion on the questions. I appreciated that. Thank you Darla."
"I appreciated Darla's comments and suggestions very much. Frequently she brought up a point or an applicable verse that helped me to see another angle or something I had not considered."
"I learned a lot. The importance of Christian transformational leadership and how to practice this discipline in my ministry."