The mission of The United Methodist Church is to make disciples of Jesus Christ for the transformation of the world. This course is designed to help lay servants, as well as other church leaders, consider some of the basic requirements of Christian transformational leaders in responding to this mission. Each chapter is based on scriptural foundations that undergird disciplines of Christian transformational leadership as well as best practice models of leadership with a specific emphasis on congregational vitality.
This course is a ten-hour offering for people who are seeking advanced certification as part of their lay servant training. Learners will engage in study of Scripture, self-evaluation of current leadership skills and disciplines, and discernment of new practices for leadership development.  The course is intended to help participants engage in personal and group reflection and assessment.
Learners will need to obtain this book: Lay Servants as Christian Transformational Leaders 
*Using the Amazon Affiliate link further supports our ministry. Thank you!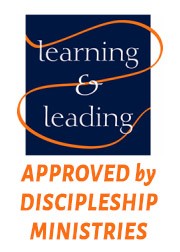 This class has been approved by Discipleship Ministries (formerly the General Board of Discipleship) as an advanced course in Lay Servant Ministries.
This course is eligible for 1.0 CEU.
Quick Info:
Number of weeks: 2
Price: $70
CEUs: 1.0
Required books?: Yes
Live video session?: No
Part of a certification or series of courses?: Yes (Lay Servant Ministries)
About the Instructor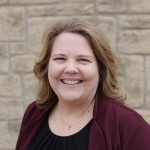 Lisa is the Director of Online Education for the Institute for Discipleship, overseeing the ministries of BeADisciple.com. Lisa completed a Master's degree in Christian Ministry from Friends University in Wichita, Kansas, in May of 2006.
She is the mother of three children and her family is very active as lay members at First UMC in Winfield, Kansas. Lisa teaches IFD100 How to Provide Your Course Online and other courses as needed, and provides technical assistance for instructors and participants for every IFD course.