Are you called to Certified Lay Ministry? Do you feel a call on your life to serve outside of the walls of the church in cooperation with ordained clergy? Are you called to lead discipleship programs, accountability groups, or even to help serve small membership churches? If you are currently a Certified Lay Servant, you are eligible to enroll in CLM 101: Call and Covenant for Ministry and begin a four module learning process that leads to Certified Lay Ministry! We do recommend you check with your pastor, district superintendent, or conference office to make sure these courses are approved by your conference for your certification as a lay minister.
Module One: Call and Covenant for Ministry examines United Methodist theology and ordering of ministry, along with the role of the Certified Lay Minister and other leadership concerns. Alongside fellow students, you will discover how CLMs "fit" into the big picture of ministry in the United Methodist Church and through conversation with your fellow students, you'll begin the process of discerning your own call.
This course has been updated to reflect changes in the 2016 Book of Discipline of the United Methodist Church.
Requirements:
Learners must have completed the Basic Lay Servant Ministries course plus the Spiritual Gifts advanced LSM course. Please do not enroll in this course if you have not completed these requirements! Contact your conference office for upcoming Basic courses near you; the Spiritual Gifts course is available online.
For this course, participants will need the CLM Downloadable Resource for Module One.
Please check to make sure your conference approves this course for their CLM certification — all conferences are different.
You must have access to a United Methodist Book of Discipline for this course.
This course is offered in partnership with the East Ohio Conference of the United Methodist Church and is eligible for 1.0 CEU.
Quick Info:
Number of weeks: 2
Price: $50
CEUs: 1.0
Required books?: Yes
Live video session?: No
Part of a certification or series of courses?: Yes (Certified Lay Ministry)
About the Instructor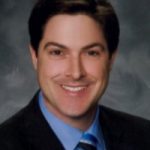 Dr. Joshua Reichard is a Certified Lay Minister and the congregational Lay Leader at Trinity United Methodist Church in Youngstown, OH. Joshua is the Vice President and Assistant Superintendent of Valley Christian Schools, a multicultural, urban, K-12 Christian school system with more than 700 students. Joshua earned a PhD in Human and Social Studies (Religion and Theology) from the University of the Western Cape in South Africa, a DPhil in Religion and Society Studies from Oxford Graduate School, and an EdS in Educational Leadership from Liberty University. Joshua also completed certification in Online Teaching and Learning at United Theological Seminary. He serves as an adjunct faculty member of several higher education institutions. Joshua has served as a missionary, educator, and leader in various contexts of Christian service, as well as a technology consultant and entrepreneur. He is an interdisciplinary scholar with an extensive publishing record in peer-reviewed academic journals including the Wesleyan Theological Journal, American Journal of Theology and Philosophy, Process Studies, Religious Education, among others.
Past Students Said…
"I liked hearing about others call to ministry and how even though many of our callings are similar, many are very different. Each one is using their talent in carrying out God's call on their lives."
"I learned how to approach being a CLM, how to engage with clergy about being a CLM and some roles and responsibilities of a CLM."
"There was a lot of emphasis placed on understanding and writing a covenant that will be used for clarification and understanding between the congregation, DS, pastor and certified lay minister. Module 1 immersed us in the importance of communicating and working with the above mentioned people/group to arrive at a workable covenant."
"I felt that I was challenged and put to work and not just held out in an anonymous online class."
"I learned how to be fair in my duties, expectations, and in forming a new work team."
"I think the thing I learned most was that ministry isn't just the job of the pastor but that everyone can be involved in some forms of ministry. It takes a village."