Are you able to recall a time in your life when someone reached out to you with the love of Christ and changed your life forever? Do you have a burning desire to share God's love with others? Do you want the Light of Christ within you to be a beacon to those lost in the darkness of this world?
This course is designed to give you the confidence you need to become an effective witness for Jesus Christ. Together we will explore various ideas and suggestions to help you share the love of God with those you care most about in your life. Through study and discussion, you will also be prepared to make a difference with every stranger you meet, regardless how brief the encounter. " 'You are My witnesses,' declares the LORD, 'And My servant whom I have chosen, That you may know and believe Me, And understand that I am He….' " – Isaiah 43:10-12
By studying the Scripture together, we will grow in our understanding of Jesus' ministry and see how His followers became ambassadors to the world. We will learn how important it is to share our own personal stories of God's love in our lives. And we will step out into all the world together to share the Good News, seeing that the Light of Christ within us can pierce the deepest darkness of this world with God's eternal hope and love for all mankind.
Come and be inspired in this life-changing course as we all become effective witnesses for Jesus Christ!
This course is eligible for 1.0 CEU.
Quick Info:
Number of weeks: 2
Price: $70
CEUs: 1.0
Required books: No
Blackboard: Yes
Zoom: No
Certification or Series: No
About the Instructor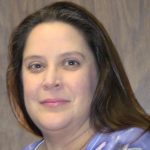 Mrs. Darla M. Thieler is the founder of Remnant Ministries, a multi-faceted outreach ministry founded in 1982. A Local Evangelist and Certified Lay Speaker with the Western Pennsylvania Conference of the United Methodist Church, she serves as a Bible teacher, conference leader, inspirational speaker, praise & worship leader, composer, theater arts performer/director, and much more. She began teaching with BeADisciple in 2017 where she has received certifications in instruction and evangelism, and she has online teaching experience with her local community college. Darla also serves as Director of Music for Calvin United Presbyterian Church (PCUSA).
The heart of Remnant Ministries began with the ministry at the juvenile detention centers. Raised in the United Methodist tradition, Darla's life changed forever when she attended a Christian concert at a district event at 13. Believing that every person is precious to God, Darla and her husband, George, continue sharing this same message of hope at every opportunity. Darla's heartfelt desire is to bring glory and honor to God. Her prayer is that through the Living Word of God, others will come to a saving knowledge of our Lord and Savior, Jesus Christ, and all God's children will be encouraged to make a deeper commitment to grow in their relationship with Him.
Past Students Said…
"I was hooked from start to finish in the texts, scriptures, life stories, and instructor notes. The instructor put a lot of effort into developing this lesson plan. Great instruction."
"I cannot say enough about how the course changed me as well as how I view witnessing. I would never have known how to really reach people had it not been for Darla's personal examples and beautifully crafted class notes."
"I love how Darla shared her own witnessing experiences. Those examples really helped me to see the many ways I can witness. I also loved the materials that Darla created. Each lesson was carefully crafted to introduce a topic then lead us to the next lesson seamlessly."
"What I loved best about this course was the entire course. I was enrolled in another evangelism class and this class meshed and actually helped my understanding regarding evangelism. The course made me want to learn more regarding this subject and although at times was demanding it was truly rewarding. I loved it."
"I learned that I can witness. Darla taught me how, and taught me where to look in the Bible to find strength and examples and everything I need to be effective."
"This was my 4th class and by far the best. The information was well organized and extremely meaningful. The extra personal stories and videos really drove points home in a practical fashion. The instructor clearly has a God given talent of witnessing and sharing her faith. And that strong background comes through and inspires us through her personal stories. WONDERFUL CLASS."
"Darla is very encouraging to us students, and is somewhat like a "cheerleader" on witnessing, except that she is not on the "sidelines" but is very much "in the game". Her personal stories of God working in her life and of several of her unique witnessing events were amazing."