Does your congregation have "enough" of everything? "Enough" of anything? As the Covid-19 pandemic recedes, that seems like a crazy question – none of us do!
Having taught classes through BeADisciple for years, Rev. Beth Galbreath has heard a lot of folks' worries about churches struggling to stay alive. And now, with churches having closed for in-person worship for months, then continuing in hybrid form, business as usual has been disrupted. Where do we go from here?
She's also heard bishops preach to church leaders about switching their focus to "Abundance!" And folks say, "Yeah, right, and how do we do that – especially now?" This course is one possible answer to that question. It will provide you with specific, practical tools that you can use in your congregation immediately (even by Zoom) to get "unstuck" and moving. And getting unstuck has never been more important – and more daunting – than now. Spring may seem like an odd time to be looking forward, but it's a great time to consider your possibilities for fall!
Learners must obtain the book The Power of Asset Mapping: How Your Congregation Can Act on Its Gifts by Luther K. Snow, which is not included in the course fee. There will be a short daily reading, reflection and small group discussion. (This class will not include face to face online meetings.) Participants will be invited to do class exercises with one or more partners in their congregation, if possible.
Because of the very challenging situation in which we find ourselves, for this session only, a discount code of "covid" will reduce your price by $15, to $50.
1 CEU will be awarded.
*Using the Amazon Affiliate link further supports our ministry. Thank you!
Quick Info:
Number of weeks: 2
Price: $65
CEUs: 1.0
Required books?: Yes
Live video session?: No
Part of a certification or series of courses?: No
photo credit: Avishai Teicher via the PikiWiki – Irael free image collection project
About the Instructor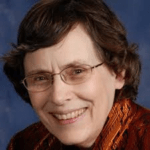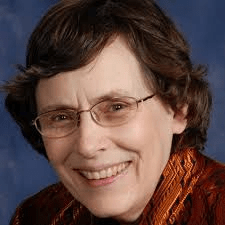 Rev. Beth Galbreath is a United Methodist deacon who serves on the pastoral leadership team of Compassion UMC in Brookfield, Illinois, a new church plant. Prior to her pastor husband's retirement, they served eight congregations across the conference, in urban, rural, small town, and suburban settings – and none of them had all the resources they needed, nor did Compassion. Some were one step from closing.  
But in every place, creative ministry, even growth, happened when people considered what resources they had rather than what they didn't have. It's that experience and the discovery of Snow's Asset Mapping organizational techniques that inspires this course.  
Past Students Said…
"This course was an excellent introduction to asset mapping and having led one session already, I feel very comfortable leading others. I highly recommend this class and, if possible, take it along with a few others from your congregation. It was a blessing to talk with my Lay Leader about the class over the past two weeks and to collaborate with her on the monthly Stewardship Moment that resulted from our learning."  – Jill Croushore
"I had absolutely no idea what asset mapping was before this class. What a great tool! I would definitely recommend this course to others. What a fun way to get discover hidden assets for ministry. Thank you so much!"  – Sherri Williams
"The themes of the course which stood out to me were the overall simplicity of the process, the empowerment it offers for people to commit to things that they are really excited about instead of trying to plug people into existing things, and looking for partners beyond the boundaries of the congregation and the benefit of synergistic relationships.  I hope to incorporate asset mapping into our congregation beginning with the Administrative Council as we look at our current programs and seek God's will for new endeavors." – Dave Goss
"I am so appreciative of this class and the reading from Snow's book.  It has been an awakening on how to get unstuck and get moving.  I will definitely be able to use the learnings in my ministry, and in life as I discovered in my readings there is more to be gained in turning fixed-sum thinking into open-sum dynamic, and it keeps the community from splintering. I most definitely would recommend this course to others." — Tom Helber
"What I liked best about this course was how simple it is to put our assets together and make things happen for our church. Really an eye opener."
"It was easy to use the course material to speak to people in our congregation and use the ideas brought forth."