Are you looking for inspiration to help you serve others through worship in your congregation? Do you know the difference between praising God, and worshiping God? Join me for two weeks to come alive in God's presence in a unique study of praise and worship that will broaden your understanding and draw you into a deeper relationship with Jesus Christ, leading you to "Develop A Dynamic Praise & Worship Experience"!
In this interactive course, you will learn how to revitalize your praise and worship experiences at your own church, creating a dynamic experience for your own congregation.  We will explore the possibilities of combining foundational traditions and new ideas as we share conversations and experiences together.
The Bible tells us God inhabits the praise of His people (Psalm 22:3) and that true worshipers will worship Him in spirit and truth (John 4:23). As we discover what the Bible says and you uncover deeper Biblical meanings for praise and worship, you will be challenged and encouraged to look within yourself and to deepen your own personal time of praise and worship with God.
We will also consider different types of services for special occasions, discuss ideas for enhancing your own worship experiences, and share suggestions for actively involving your whole church family in a more dynamic expression of praise and worship to God.
Please be sure you have a Bible on hand during this course. All other course materials will be provided.
This course is eligible for 1.0 CEU.
Quick Info:
Number of weeks: 2
Price: $70
CEUs: 1.0
Required books: No
Blackboard: Yes
Zoom: No
Certification or Series: No
About the Instructor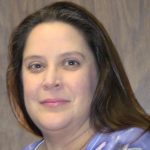 Mrs. Darla M. Thieler is the founder of Remnant Ministries, a multi-faceted outreach ministry founded in 1982. A Local Evangelist and Certified Lay Speaker with the Western Pennsylvania Conference of the United Methodist Church, she serves as a Bible teacher, conference leader, inspirational speaker, praise & worship leader, composer, theater arts performer/director, and much more. She began teaching with BeADisciple in 2017 where she has received certifications in instruction and evangelism, and she has online teaching experience with her local community college. Darla also serves as Director of Music for Calvin United Presbyterian Church (PCUSA).
The heart of Remnant Ministries began with the ministry at the juvenile detention centers. Raised in the United Methodist tradition, Darla's life changed forever when she attended a Christian concert at a district event at 13. Believing that every person is precious to God, Darla and her husband, George, continue sharing this same message of hope at every opportunity. Darla's heartfelt desire is to bring glory and honor to God. Her prayer is that through the Living Word of God, others will come to a saving knowledge of our Lord and Savior, Jesus Christ, and all God's children will be encouraged to make a deeper commitment to grow in their relationship with Him.
Past Students Said…
"This course was such a wonderful experience and incredibly eye-opening for me. I learned so much in these two short weeks, I only wish it were longer! The instructor was absolutely fantastic –  she provided excellent resources, challenging and insightful assignments and discussion topics, and encouraged classmates to communicate and share ideas and experiences with one another. I feel truly blessed to have been able to participate in this course! Thank you!"
"The discussion board topics were some of the highlights for me in this course.  As a church musician and director, it was great to see the perspectives of non-musicians about worship elements, how to be creative in worship, and how to encourage the involvement of and engage the congregation in worship. The video examples were also great illustrations and will be helpful for me to share with the church music ensembles that I direct."
"This course and our instructor was a true blessing to me! I have gotten more out of this course than I have any other I've taken in my training for Lay Servant or any other training."
"Darla is passionate and knowledgeable! I was comfortable emailing her about the class and she was prompt in responding. She cared for each student as an individual. I think everyone in the class really appreciated her."
"During the two weeks that I was taking this course I felt a renewal and restoration. I felt a closeness with God as we worked through some of the lessons. And He was faithful to pour out his abundant blessing in the form of inspiration, creativity and renewed energy. Thank you to Darla and all the participants!"
"This course was amazing.  Darla's faith comes from God and strikes at the center of her soul.  Her complete devotion is clear in every assignment, every document she authored, every Discussion Board post, and every comment she offered."