Quick Info:
Number of weeks: 5
Price: $40
CEUs: 1
Required books?: No
Live video session?: No
Part of a certification or series of courses?: No
Lent reminds Christians that Jesus invited all to follow Him. Congregants and churches seeking to become welcoming for LGBTQ+  people will find this course a way to interact with others who share a similar journey, while helping you build your personal faith. Rev. Mary draws on her own experience in helping her own church become a reconciling congregation as she leads discussion. 
This course is eligible for 1 CEU.
About the Instructor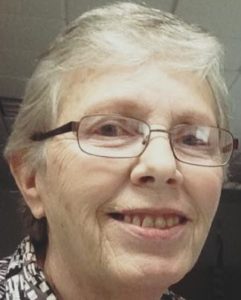 Rev. Mary Merriman (she/her) was ordained in Metropolitan Community Church (MCC – www.mccchurch.org) in 1988. In nearly 50 years of ministry as a theologian, pastor, religious and civil rights activist and social worker, Mary has provided support for lgbtqia2S+ people and communities seeking to learn more of God's love from the margins.
Rev. Mary holds two master's degrees. In 1998, she graduated from Temple University with a master's degree in social work. On May 7, 2022, (her 73rd birthday!) she will receive her Master of Arts in Ministry and Leadership from Lancaster Theological Seminary.