This brand-new advanced Lay Servant Ministries course invites participants to deepen their biblical and theological understanding of God's call to care for creation and how that connects with other issues of justice in light of Wesleyan tradition and social principles. Participants will learn how to speak about the climate crisis with love, and take action responding to environmental needs, both personally and with others in their congregations in their own local settings. This course will equip participants to help lead "Loving People and Planet in God's Name" in their local Lay Academy in-person or Zoom settings, and to lead congregational "green teams."
In addition to Blackboard interactions, one optional Zoom meeting may be held, scheduled with learner input, during the second week. The meeting will not be recorded.
Learners must obtain the book: Climate Justice: A Call to Hope and Action edited by Pat Watkins, in the updated 2023 edition.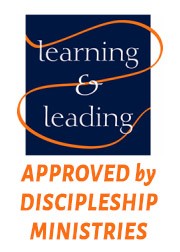 This course has been approved by Discipleship Ministries as an advanced course in Lay Servant Ministries.  It provides the required 10 contact hours.  
This course is eligible for 1.0 CEU.
*Using this Amazon Affiliate link further supports our ministry. Thank you!
Quick Info:
Number of weeks: 2
Price: $70
CEUs: 1.0
Required books: Yes
Blackboard: Yes
Zoom: Yes, optional
About the Instructor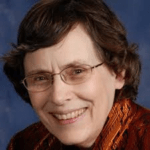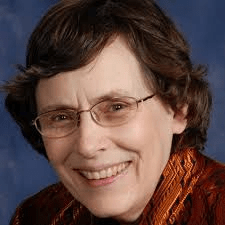 Rev. Beth Galbreath is a United Methodist deacon. She has been active in the environmental and renewable energy movements since the early '70's, and chaired her city's first Sun Day celebration in 1978. She is an active member of the Illinois Solar Education Association, a longtime solar and conservation advocate, wilderness canoeist, and organic gardener. Rev. Galbreath is also a member of the Northern Illinois Conference Net-Zero Committee and creator of its website (econetnic.org). She and her husband Jim own their own solar electric system which feeds not only their home but their all-electric car, and she's learning to cook electrically, without using the gas range. Their congregation, Compassion United Methodist Church in Brookfield, Illinois, also is powered by its rooftop solar array.
About the Instructor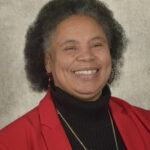 Rev. Harriette Cross leads the Northern Illinois Conference Net-Zero team, working to help churches and members reduce their carbon footprints in tandem with the United Methodist Church multi-agency NetZero Covenant. She earned the Earthkeeper certification from the United Methodist General Board of Global Ministries in 2016, and is especially passionate about spreading the understanding and practice of recycling and reusing products. Rev. Cross has been a United Methodist elder for 28 years, currently pastors a church in her conference, and has taught mission classes for all ages for over two decades.