Would a Bible-based play liven up your worship time? Would it include all ages and ability levels? This course can make that happen with step-by-step guidance that includes outreach rationale, story choice and plot, characters / acting parts, setting, directing, music and sound effects, props and costumes, meaningful end goals, outreach, advertising, and even suggestions for a cast/crew party.  
Learners are required to participate in daily opening comments, lessons, videos, and online discussions. Two optional Zoom sessions are planned to share progress. Led by a career English teacher and professional playwright this course will give an extra edge to lifting God's words up for all!
This course is eligible for 1.0 CEU.
Quick Info:
Number of weeks: 2
Price: $80
CEUs: 1.0
Required books?: No
Live video session?: Yes, optional
Part of a certification or series of courses?: No
About the Instructor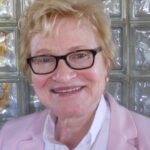 Rev. Dr. Darlene E.R. Resling is a lifelong Methodist living out her call as a New York State secondary English public school teacher for 33 years, and now as an ordained United Methodist pastor in the New York Conference. She uses creative means to encourage persons of all ages to hear and absorb God's words of love and hope from the Bible. As an author, she has written and published a series of three Bible playbooks, as well as eight play books of inspirational men and women. Darlene has also written Bible studies, poetry, and hymns, plus articles for The Circuit Rider, The Upper Room, The Vision, and The Connector. She also has designed several educational games.