This course explores ministry within the church to those with severe mental illness. Learners will examine the prevalence of mental illness, the difference between the more common mental illnesses and severe mental illness, and the efficacy of treatment for mental illness.
Learners will also explore their own personal biases towards those with mental illness and the church's response. This course delves into the reasons behind stigmatization of those with mental illness and the struggles often experienced during ministry to this particular group.
Finally, learners will have the opportunity to share their own best practices and explore additional options to minister to those with severe mental illness. 
Learners will need to obtain this book: Troubled Minds: Mental Illness and the Church's Mission by Amy Simpson
*Using the Amazon Affiliate link further supports our ministry. Thank you! 
This course is eligible for 1.0 CEU.
Quick Info:
Number of weeks: 2
Price: $50
CEUs: 1.0
Required books?: Yes
Live video session?: No
Part of a certification or series of courses?: No
About the Instructor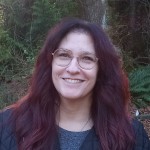 Jasmine Ray-Symms holds a master's degree in Organizational Leadership from Gonzaga University. She is actively involved in the ministry of United Women in Faith as president of both her local church unit and the Puget Sound District. She hosts a blog where she writes on her experiences with schizoaffective disorder, LGBTQ, and addiction: www.jasmineraysymms.com. Her ministry passion is to help people overcome the struggles in their life through compassion, empathy and empowerment.