Quick Info:
Number of weeks: 2
Price: $70
CEUs: 1.0
Required books?: Yes
Live video session?: Yes, required
Part of a certification or series of courses?:  Yes (Lay Servant Ministries)
The course examines the need for recovering the lay pastoral ministry of the class leader for the 21st century church. This course is a sequel to IFD168 Becoming Accountable Disciples which must be completed first.  If you don't have the password, please email Lisa at BeADisciple@sckans.edu.  If you completed Becoming Accountable Disciples locally, you may still enroll into this course.  Email Lisa with date completed and ask for the password to enroll.
In this course, you will explore the difference between church membership and discipleship. You will also explore Jesus' relationship with people who came to him in need of healing, reconciliation, and out of curiosity, as well as those who chose to follow him and pattern their lives after his. You will develop an understanding that "tradition is the gospel of Jesus and the gospel about Jesus. You will explore the meaning and the office of class leader; then look at the General Rule (A United Methodist Rule of Life), the General Rule of Discipleship, Covenant Discipleship, and the contemporary office of class leader. You will develop an understanding of the work of class leader.
Consultation with the pastor of your congregation is required before assuming the role of class leader.
The book Class Leaders: Recovering a Tradition, by David Watson is a difficult read so it is recommended it be read prior to the first class session.
This course is eligible for 1 CEUs.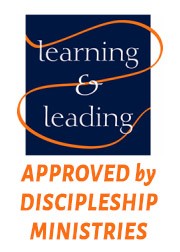 This course has been approved by Discipleship Ministries (formerly the General Board of Discipleship) as an advanced course in Lay Servant Ministries and qualifies for 10 contact hours for Lay Speakers (equivalent 1 CEU). 
This course is eligible for 1.0 CEU.
About the Instructor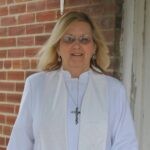 Nan Nelson was called into ministry to serve as an itinerant elder in the United Methodist Church and now is a retired elder in full connection. She understands the connection not only between churches, but also the special connections churches have with their communities. She believes that churches in concert with caring communities spread God's love and grace. 
 
Nan holds a bachelor's degree and two master's degrees. She completed her Master of Divinity from Phillips Theological Seminary in 2016. While attending seminary, she served in her first appointment, a one-station United Methodist Church in Northeast Arkansas. She received recognition as Outstanding Evangelist in her district her first year in ministry.  Nan has a heart for ministry of the laity and continues to support lay servant ministry in the Southeast District of the Arkansas Conference, where she is appointed to a solo pastorate. She currently serves on the district Committee on Ministry and as a circuit elder and clergy mentor.