Are you searching for greater intimacy in your devotional life? As a Christian servant, you are called to practice the disciplines of daily prayer and Bible study as you grow in discerning God's presence in your life. This course will help you increase in patience and devotion leading to witness and service. It will apply Wesley's "Means of Grace" — more specifically, devotional life, prayer, scriptures, communion, fasting, Christian community, and acts of mercy — to your own spiritual life.
You will have the opportunity for daily journaling and inward reflection, along with communal transparency for accountability and encouragement to apply the means of grace in their own life. Expect to learn Wesley's devotional emphasis, apply his teachings and be transformed in your own devotional life.
You will need a copy of Devotional Life in the Wesleyan Tradition by Steve Harper for this course.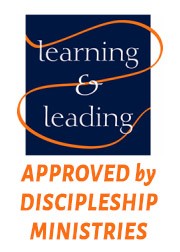 This course has been approved by Discipleship Ministries as an advanced course in Lay Servant Ministries.  It provides the required 10 contact hours.  
This course is eligible for 1.0 CEU.
Quick Info:
Number of weeks: 2
Price: $70
CEUs: 1.0
Required books: Yes
Blackboard: Yes
Zoom: No
About the Instructor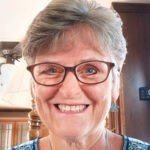 Christine Zimmerman faithfully served as a minister's spouse for 28 years while caring for her family of four boys. She attended Geneva College where she received her K-6 teaching certificate and then Edinboro University for her Master's degree in reading. Additionally, Christine took graduate-level courses at the University of Pittsburgh towards a supervisor of curriculum and instruction degree. She is also an approved Conference Evangelist in the Western Pennsylvania Conference of the United Methodist Church and is a certified Christian life coach.
Christine is a teacher at heart. She has taught in many settings, from working with teachers from the University of Pittsburgh to the public school setting. She now uses her teaching abilities in new ways with the About Face Church Outreach Consultants ministry, which she started with her husband, John. Christine is the heart of the ministry, as she is often found mentoring individuals out of the poverty of addictions and abuse. She speaks, teaches, mentors and leads workshops that illuminate scripture and engage the student with practical hope and real-life examples. She puts flesh upon the spiritual principles of mission and outreach that motivates the church into action.
Christine enjoys camping, reading, and spending time with her husband and family.
Past Students Said…
"Reading the assignments taught me things about the Wesley tradition that I didn't know before such as the Quadrilateral, the comprehensiveness of his Bible reading, and a chance to read his morning and evening prayers. I have started reading his prayers myself now. It also taught me to have a devotional life instead of a devotional time."
"I enjoyed this course because it was connectional, educational, and not overly exhaustive.  I learned a great deal about the content, the book worked well with the discussions and assignment work, and the instructor was involved and available."
"I learned more about the Wesleyan devotional habits and how to employ them in my life, especially with regard to fasting. I also learned a lot from the interactions among the class members and will leave with new ideas and with encouragement to move forward in my personal devotional life and in sharing my insights with my congregation."
"I thought the text provided concise, understandable, and important information and provided a good framework for the course assignments."