Quick Info:
Number of weeks: 5
Price: $50
CEUs: 0
Required books?: No
Live video session?: No
Part of a certification or series of courses?: No
Everyone has felt the upheaval of 2020, but for caregivers the chaos may be compounded by the extra demands on their physical and emotional well-being.
Caretakers are those who care for loved ones who need long-term care because of injury or health emergency. They may be parents, siblings, pastors, or adult children taking care of their parents. Often they spend all of their time and emotional resources on their loved ones, leaving themselves unable to care for their own well-being.
During this course the caretaker will create a binder to use throughout 2021. The binder will contain a calendar, pages to document personal care, and journal pages. You will begin using this important resource during a five-week Bible study that will help you achieve balance in your life and care for yourself by eating healthy, taking time with Christ, and scheduling time to recharge.
You will need a Bible, a two-inch binder, some way to download documents, a printer, copy paper, a hole punch, something to write with (pen, pencil, colored pencils, markers), and stickers that you can add to your Caregiver Planner.
This course is worth 0.0 CEUs.
About the Instructor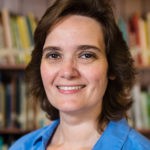 Harriet has two bachelor's degrees and a Master of Divinity degree. She has a Bachelor of Science degree in Business Administration/ Management and a Bachelor of Arts degree in Critical Communications. In 2015 Harriet completed her Master of Divinity degree at Claremont School of Theology (https://cst.edu/).
Harriet's early days in ministry revolved around Christian program development for children, youth, and young adults. Her ministry work started as a volunteer in her local church, which then led to paid staff positions in churches. Since July of 2015, she has been appointed as a licensed local pastor.
Harriet continues to be an advocate for People with Disabilities, Caregivers, First Responders, Veterans, and their families.
Harriet currently offers a free resource called Creative Adventures Through the Bible. You can sign up for the resource at The Lighthouse Design Studio: https://thelighthouse-design-studio.mn.co/