Quick Info:
Number of weeks: 6
Price: $125
CEUs: 3.0
Required books?: Yes
Live video session?: Yes
Women in the church have both needs and interests as well as gifts and abilities. While they might experience those in different ways due to a variety of cultural circumstances, that foundation is recognizable across the differences. Local congregations can create space for understanding and living out women's experiences in ways that meet their needs and empower their abilities!
In the scriptural foundation for this certificate program, we will look at the stories and roles of women in scripture. We'll also take a look at how those roles might have changed through the biblical millennia and think about why that might have been. And finally, we'll see if those roles relate to the roles of women today!
Students are required to have the following book for this class:
The instructor will offer an optional Zoom meeting for discussion and record the session for those who cannot attend.
This course is eligible for 3.0 CEU.
About the Instructor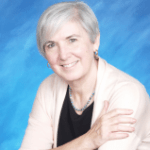 Beth was ordained in the United Methodist Church but now has Privilege of Call in the United Church of Christ. She graduated from Princeton Theological Seminary in 1994 and has a Bachelor's degree in Business from Elizabethtown College. In addition to 20 years of pastoral and chaplaincy experience, she teaches religion, philosophy, critical thinking, sociology, and general education courses for the University of Phoenix in New Jersey and Mercy College. She has been active in Safe Sanctuary/Safe church training for a decade or more, and a consultant for more than 150 congregations working to reduce the risk of abuse in the church. She also leads workshops and retreats on Spiritual Gifts, meditation, and mysticism. Several of her courses are approved as advanced courses in Lay Servant Ministries and meet requirements towards lay speaker status.