Quick Info:
Number of weeks: 3
Price: $75
CEUs: .5
Required books?: Yes
Live video session?: Yes
Part of a certification or series of courses?: No
This course is for church leaders who want to pair the imagery and storytelling of country music with the disciple making goals of their faith communities. This three-week course explores the themes of country music and how they can support the discipleship ministries of the rural church without hiding from the realities of country music.
Part of the reality of rural ministry is the blend of oral culture, heritage, and community connection. Country music offers some hints to the benefits of this blend and how they can best support rural ministry. While listening to a range of music, the course enables students to explore how music can enhance formation, fellowship, worship, outreach, and mission.
There will be optional gathering times to gather on zoom to discuss ideas, music, and life while sharing experiences.
Along with the texts for the class, a Spotify Account (Free or Premium) is required for the course to listen to the assigned playlists and build new playlists. Instructions will be provided how to set up Spotify Account.
White Soul: Country Music, the Church, and Working Americans by Tex Sample is required for this course.
*Using the Amazon Affiliate link further supports our ministry.  Thank you!
Tuesday and Thursday at 7pm, we will have optional live meetings.
This course is eligible for .5 CEU if you attend 5 of the six online meetings
About the Instructor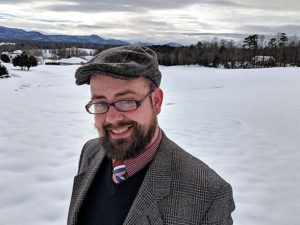 Jonathan LeMaster-Smith lives with his wife, Shannon, in Hildebran, North Carolina (District 12 of the Hunger Games movies). He holds a PhD in Christian Education and Congregational Studies from Garrett-Evangelical Theological Seminary with a focus on Rural Ministry and Methodist Studies. His work includes presentations on Dolly Parton, articles on ditch lilies, and musings about the genius of mayonnaise.