Quick Info:
Number of weeks: 6
Price: $125
CEUs: 3.0
Required books?: Yes
Live video session?: Yes, optional
Part of a certification or series of courses?: Yes
When it comes to working with young people, the size of your tool belt matters.  Knowing how much pizza to order for a lock-in is pretty important, but much more so is how to help the young people you care about understand and engage with the Bible – and this course will prepare you for that task.
In this 6-week course, learners will explore best practices for discovering and teaching the Bible with youth. It will cover scriptural foundations, gospel exploration, Biblical translations and interpretation, and methods for effectively teaching the Bible.
The course includes reading and reflection that will deepen your own understanding of the Bible and what it means for our lives today, video teaching and observation, interactive discussion with other course participants, and practical methods that you can use in your ministry setting immediately. We'll talk about teaching styles and learning styles, how to choose (or write) curriculum, and most importantly, how to satisfy the yearning that young people already have to know God's word more deeply.
Students are required to have the following books for this course:
This course is eligible for 3.0 CEU.
Past Students Said…
"I really liked the interaction with the other students. It made me feel not so alone in the journey, knowing that so many of them where very close to being in same situation as I was."
"This course helped me to rethink how I work with my students in the church setting. It was so helpful to have input from other people working with youth."
About the Instructors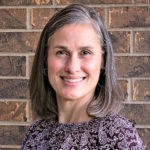 Lori Richey serves as the lead instructor for the Institute for Discipleship's Certification in Youth Ministry, as well as assisting with administration and programming for another IFD program, the Summit Youth Academy. She received a Certification in Youth Ministry from Perkins School of Theology in 2015 and served as youth director for 11 years at Calvary United Methodist Church in Wichita, Kan. Lori also is the program director for certifications at the Institute for Discipleship. She oversees development of new and existing ministry certifications and provides leadership and support for the lead coordinators of each program.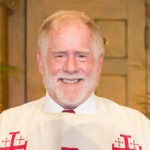 Rev. Larry Greenwood served the United Methodist Church for 43 years of delightful pastoral life in the Great Plains Conference. Pastor Greenwood embodies his value of the local church as the 'true village of life' in his pursuit of excellence for his own ministry and in coaching and encouraging other local church pastors, lay workers and congregational workers and leaders. Always looking for graceful ways to assist others to be effective Distributors of Grace, Larry brings his view of the Bible as our strong companion and guide for our journey to an imaginative and energetic method of Bible understanding and teaching.