You are invited to join your instructor and fellow students in a two-week course that unpacks the existential power of the best-known prayer in the world. By reading, discussing, and engaging in practical exercises that guide you through re–reading and re–praying the Lord's Prayer phrase-by-phrase, you will gain a better awareness and understanding of this insightful theological statement. Author Don Underwood advocates that reciting the prayer daily is a powerful tool for developing a rich devotional life.
As you look carefully together at the content of the prayer, you will discover that it provides rich spiritual guidance for nearly every personality: for contemplatives searching for deeper spiritual life; for persons passionate about social justice; for those seeking strength to simply make it through another day.
Learners will need to obtain this book: Pray Like Jesus: Rediscovering the Lord's Prayer by Don Underwood
*Using the Amazon Affiliate link further supports our ministry. Thank you! 
This course is eligible for 1.0 CEU.
Quick Info:
Number of weeks: 2
Price: $70
CEUs: 1.0
Required books: Yes
Blackboard: Yes
Zoom: No
Certification and Series: No
About the Instructor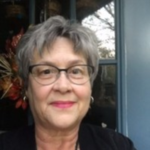 Barbara Justis is a certified lay minister in the Virginia Annual Conference and is passionate about leading laity through their unique triple-D (discovery, development, and deployment) journey. She is the training coordinator and part of the teaching staff for her district Lay Servant Ministries program and excited to lead training for Nominations and Leadership Development Committee introduction to the Gifts-Based Ministry System while the team also implements components of the Simplified, Accountable Structure. She is a retired civil servant who served 42 years combined federal service, first with the United States Army and then NASA, where she committed to share her leadership and followership experience in her local church and district through the LSM Program. This included five years as a lay supply pastor for a small church in the new Coastal Virgina District. Barbara is a super-learner at BeADisciple.com, having completed 68 of her 101 accumulated CEUs through the online learning platform.