Many Christians believe they need to live perfect lives in order to earn their future rewards (whatever they consider those to be) and to get into heaven. Does that sound right to you? Do you ever ask yourself, "What is the purpose of living a good life here if I have to wait until I get to heaven to get my reward?" This class will attempt to answer that question. Building on Rick Warren's "A Purpose Driven Life" book, learners will examine Christian living and what God asks of each of us. The class will contain readings, discussion forums, and occasional Zoom discussions.
In addition to Blackboard forum interactions, Zoom meetings will be held one week at a time with learner input.
Learners will need to obtain this book: The Purpose Driven Life: What on Earth Am I Here For? by Rick Warren
This course is eligible for 1.0 CEU.
Quick Info:
Number of weeks: 6
Price: $60
CEUs: 1.0
Required books: Yes
Blackboard: Yes
Zoom: Yes
Certification or Series: No
About the Instructor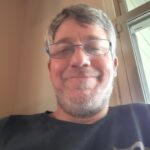 David Quel's passions are ministry and the special needs community. He has worked in ministry more than 25 years as a youth director and in pastoral care. In addition to a master's degree in education from Slippery Rock University, he earned a master's certificate in autism studies from Seton Hall University, a Master of Divinity from Pittsburgh Theological Seminary, and a doctorate in education from Liberty University. He continues to search for new ways to help the autistic community be more welcome within the church community, and is eager to share these methods with others through online courses.