In this six-week course, learners will dig deeply into epistles that witness to the early church's experience of their gifts (1 Peter, Romans, 1 Corinthians, and Ephesians) and into the and into the Gospels as they witness to Jesus' use of spiritual gifts, to find the biblical foundation for understanding and employing spiritual gifts today. 
Expect to spend about an hour a day, Monday through Friday, earning contact hours by viewing video lectures, preparing weekly assignments, and posting to the discussion board. (Time spent reading or viewing books, articles, or websites is not included in contact hours.) 
In addition to Blackboard interactions, 1 optional Zoom meeting will be held each Thursday, at 7pm Eastern time. The meeting will not be recorded.
Learners are required to have this book for this class:  The New Interpreter's Bible One-Volume Commentary (2010), owned or borrowed
This course is eligible for 3.0 CEU.
*Using the Amazon Affiliate link further supports our ministry. Thank you!
Quick Info:
Number of weeks: 6
Price: $125
CEUs: 3.0
Required books: Yes
Blackboard: Yes
Zoom: Yes, optional
Certification or Series: Yes (Spiritual Gifts)
About the Instructor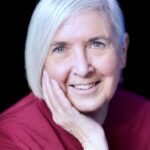 The lead instructor for this IFDC program, Rev. Beth Perry has a passion for Spiritual Gifts. She took her first spiritual gift Inventory in the late 1980s. Around the turn of the century, she taught her first group of clergy about spiritual gifts and led her first congregations to explore their gifts. Since 2013, she has brought those decades of experience to almost 2000 participants as the instructor for Rediscovering Our Spiritual Gifts with BeADisciple.com.