This course presents a view of apocalyptic messages from the New Testament, based on a preterist interpretation of scripture. (Preterism is a Christian eschatological view that interprets prophecies of the Bible as events that have already happened.) The course begins with a brief general discussion of apocalyptic literature and a review of pertinent first century historical information. Biblical views of the Antichrist and predictions of the apocalypse will be discussed, along with apocalyptic views from the synoptic gospels [Mark, Matthew, Luke], 1 and 2 John, 1 and 2 Peter, and 1 Thessalonians. The majority of the course will focus on The Apocalypse of St. John the Divine (Revelation). Regardless of your belief, evangelical or progressive, you should find this course interesting and informative.
This course is eligible for 1.5 CEU.
Quick Info:
Number of weeks: 3
Price: $100
CEUs: 1.5
Required books: No
Blackboard: Yes
Zoom: No
Certification or Series: No
About the Instructor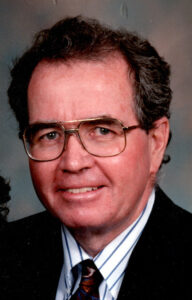 Robert G. (Bob) Buice, Ph.D., began his theological education 13 years ago when he retired from his career as a clinical pharmacologist. Now living in Goshen, N.Y., he had spent 36 years in biomedical academics and the pharmaceutical industry. When he retired, though, he was asked to teach the History of Christianity course within the New York State Correctional System. This led to serious study that has included courses from the Harvard-X Divinity School, BeADisciple.com, and the Center for Action and Contemplation as well as seminars and intense reading. He is now a United Methodist certified lay speaker and teaches courses on a wide variety of theological subjects.