Spiritual formation is an arena of ministry and study that focuses on the process of conforming to the image of Jesus Christ, for the sake of others. It is a crucial consideration in youth ministry, not only for the youth but also for the adults who surround them – including leaders, volunteers, and parents.
Through this course, we invite you to "return to the well" monthly, where you will receive refreshment for the soul, connection for the spirit, and encouragement for the heart. In an 8-month session, Returning to the Well: Soul Matters in Youth Ministry offers topics and discussions in such a way that there's room for a regular recharging but at a pace that is both reasonable and refreshing.
Course content will be available on the first day of each month through video lecture followed by discussion board interaction with peers. Each month's learning culminates in a required discussion via Zoom, with day and time to be determined by participants at the beginning of the course. Successful completion of the course requires active engagement in the discussion board (75%) and participation in at least 6 of the 8 monthly Zoom discussions. Learners will explore the areas of youth ministry and spiritual formation around topics that include Creating a Rule for Faithful Living, Spiritual Companionship & Mentoring, and much more.
Returning to the Well: Soul Matters in Youth Ministry is ideal for those interested in the intersection of youth ministry and spiritual formation and holds value for those who are considering enrollment in either the Certificate in Youth Ministry or Certificate in Spiritual Formation programs at BeADisciple, in addition to those wanting a refresher in either area of ministry.
Join us for this monthly opportunity to refresh your soul with new insight and reinvigorate your ministry in the life and light of the Holy Spirit!
This course is eligible for 3.0 CEU.
Quick Info:
Price: $100
CEUs: 3.0
Required books: No
Blackboard: Yes
Zoom: Yes, required
Certification or Series: No
About the Instructors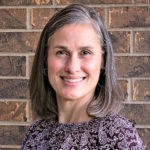 Lori Richey is the program director for IFD Certifications, as she oversees development of new and existing ministry certifications and provides leadership and support for the lead coordinators of each program.
She is also the lead instructor for the Certification in Youth Ministry and assists with administration and programming for another IFD program, the Summit Youth Academy. Lori received a Certification in Youth Ministry from Perkins School of Theology in 2015 and served as youth director for 11 years at Calvary United Methodist Church in Wichita, Kan.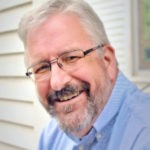 After 35 years of active parish ministry in the East Texas area (including several congregations in Houston), the Rev. Dr. James H. "Jim" Reiter took early retirement in 2018 so that he and his wife, Kathy, could pursue their interest in spiritual formation on a full-time basis. Together they founded Zoe-Life Explorations (www.zoe-life.net). Through this ministry and a variety of other roles (including lead instructor for BeADisciple's Certification in Spiritual Formation program, spiritual director, a ministry specialist in spiritual direction and in spiritual formation for the Texas Annual Conference and others), Jim's mission is to facilitate discussions and experiences of spiritual formation for individuals and faith communities.