post by Lisa Buffum, June 22, 2023
Begin by reading Psalm 34 on Biblegateway.com or in your own Bible.
Psalm 34 is a fitting end to my time writing this Psalm blog for BeADisciple.  When I started this goal, I intended to work my way through all 150 Psalms no matter how long it took.  But, I had no idea then that I would be leaving BeADisciple before I could accomplish the goal.  I have loved writing this blog; thank you to those of you who read my rambling thoughts. 
Psalm 34 is fitting because it contains several verses which speak into my life. 
Verse 8 says, "Taste and see that the Lord is good; blessed is the one who takes refuge in Him."  This verse always reminds me of my dear friend, Donna.  I do not know if this was Donna's very favorite verse, but it was certainly one of them.  Donna was a wonderful baker.  She was fabulous at making scrumptious treats.  Several summers, Donna led Bible studies involving chocolates and other treats around the reminder to "taste and see that the Lord is good." 
Donna died of cancer several summers ago.  She was absolutely one who took refuge in God.  As I prepare to leave the ministry I have known and loved for 17 years, this beautiful memory of Donna encourages me to remember to always take refuge in Him. 
A couple of weeks ago, Psalm 32 had a "blessed is" phrase that caused me to reflect on the Sermon on the Mount.  Psalm 34's inclusion of another "blessed is" phrase made me wonder how many times the phrased appears in in the psalms and if there is anything to learn there.  Of course, there is!  A quick search on Biblegateway.com pulls up 14 references.  I would commend this study to you for your own edification.  Following the righteous path of the blessed is a powerful way for us to practice to be a disciple of Jesus. 
And then, Jesus shows up as He most faithfully does in my life, in verses 19-20:
The righteous person may have many troubles,
    but the Lord delivers him from them all;
he protects all his bones,
    not one of them will be broken.
We know this is a reference to Jesus because John 20: 33-36 tells us it is prophesy.  Perhaps John is also reminding us that Jesus is the one Righteous person who, although He experienced many troubles, took refuge in the Father who delivered Him. 
And, Jesus' righteousness on our behalf has blessed us as well so that we can take refuge in God.
Glory be to the Father, Son, and Holy Spirit!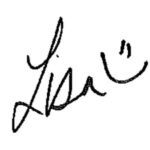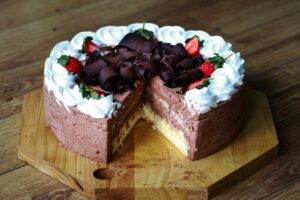 Photo by Quang Nguyen Vinh on Pexels.com
PS – Keep learning! Lots of courses beginning July 10 – see here!  
If you want to discuss this post, go to the BeADisciple Facebook Group and find the prompt there.
Click here to be notified when new Blog entries are posted.
---
,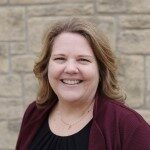 Lisa is the Director of Online Education for the Institute for Discipleship, overseeing the ministries of BeADisciple.com. Lisa completed a Master's degree in Christian Ministry from Friends University in Wichita, Kansas, in May of 2006.
She is the mother of three children, and currently, "Mimi" to four grandbabies.  Lisa teaches the instructor training course, Lay Servants as Christian Transformational Leaders, and other courses as needed, and provides technical assistance for instructors and learners for every IFD course.
---