post by Lisa Buffum, June 8, 2023
Begin by reading Psalm 32 on Biblegateway.com or in your own Bible.
Psalm 32 is the second of seven psalms traditionally considered by the Church as a psalm of repentance.  These are called the "Penitential Psalms."  Psalm 6 was the first.
The first two verses of this psalm remind me of the Sermon on the Mount in Matthew 5.
Blessed are the poor in spirit, for theirs is the kingdom of heaven. (5:3)

Blessed are the meek, for they will inherit the earth. (5:5)

Blessed are those who confess their sins, for they will be forgiven. (Ps 32:1-2, paraphrased and added by me)

Blessed are the peacemakers, for they will be called children of God. (5:9)
It fits right in, doesn't it?  We are so blessed!
1 John 1:9 says "If we confess our sins, He is faithful and just and will forgive us our sins and purify us from all unrighteousness."  This is not merely a one and done, once for all, repentance of sin.  We call this justification, and it is important in the life of the Christian.  However, confession of our sins is an ongoing act of renewal to right relationship with God on our path towards sanctification.  The closer our lives come to holy living, the more we recognize our need to confess and repent so God can once again right the path.
I am drawn to this phrase in verse two:  "and in whose spirit is no deceit."  I have been focusing on this for several days.  This is how I want to be.  I long to be someone in whose spirit no deceit is found by God.  This is the sanctified life.  It is a life worth striving for; but it is not easy.  We want to make ourselves look good in the eyes of others, so we hedge our stories to make us look the best.  We leave out details that paint us in a poor light.  We tend to minimize our sin rather than to confess it.  This is our human nature.
Once justified, how do we live on in the righteous state to which we have been purified by God? He tells us in verse 8 "I will instruct you and teach you in the way you should go."  Where does God instruct us?  What does He use to teach us the way we should go?  He does this all throughout the Bible.  God uses the Bible to instruct us and to teach us in the way we should go.  To be a disciple, we need to read and study the words of instruction which God has provided for us.
All glory to God who has made a way for us to be continually restored to right relationship with Him! He has made it so that He is able to look upon us and see no deceit in our spirit.  If left to my own devices, this would not be the case.  But, in God's infinite wisdom, He has determined that if and when I confess my sin, He does the work of restoration.  He who is faithful and just will forgive my sins and purify my unrighteousness.
Hallelujah!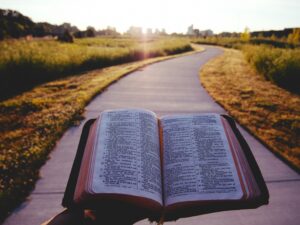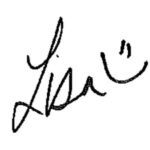 Photo by Aaron Burden on Unsplash
PS – I'd like to recommend this course by my friend and colleague, Jacob Goodson, at Southwestern College based on his new book:  Building Beloved Community in a Wounded World.  
If you want to discuss this post, go to the BeADisciple Facebook Group and find the prompt there.
Click here to be notified when new Blog entries are posted.
---
,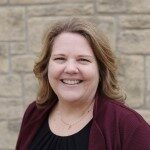 Lisa is the Director of Online Education for the Institute for Discipleship, overseeing the ministries of BeADisciple.com. Lisa completed a Master's degree in Christian Ministry from Friends University in Wichita, Kansas, in May of 2006.
She is the mother of three children, and currently, "Mimi" to four grandbabies.  Lisa teaches the instructor training course, Lay Servants as Christian Transformational Leaders, and other courses as needed, and provides technical assistance for instructors and learners for every IFD course.
---