post by Lisa Buffum, June 15, 2023
Begin by reading Psalm 33 on Biblegateway.com or in your own Bible.
I love music.  It holds such power to connect us in amazing ways . . . to our present, to our past, to one another, to God.  Amazon Alexa wakes me up every morning to praise and worship music.  I listen to KLOVE in my car.  If I am having a down time, I turn on music in my home or office.  I love to read and study and listen to the great hymns of the faith.  Music has the power to change my day and my attitude completely around. 
This is what the psalmist knows as he encourages us in Psalm 33 to "Sing joyfully to the Lord."  Indeed, it is fitting that we praise Him with the joyful noise of music. 
Nature, too, has a powerful ability to connect us to God.  This psalm reminds us of the God who creates out of nothing ("creatio ex nihilo" – Latin for creation out of nothing.  This is the Christian teaching that all earthly matter was created by a divine act.)  With a word, God created.  And, we can't help then but think of John 1:1-3 "In the beginning was the Word, and the Word was with God and the Word was God.  He was with God in the beginning. Through Him all things were made; without Him nothing was made that has been made."   
This is the great goodness of God.  It is not just merely true that God created through a word but through the Word – Jesus – who was with Him in the beginning. 
The psalmist does not stop with creation.  He goes on to talk about nations and kings, an armies and warriors.  In addition, he makes the claim that they are all subordinate to the Lord.  He is above them all and we can put our hope in Him.  Who is "the Lord" spoken of here?  Did the psalmist know even then that there would be a King above all kings and a Lord above all lords?  Did the psalmist know this was part of God's plan and purpose? (v 11)  Was all earthly matter created out of nothing?  Or was it created out of the great love between the Father and the Son?  
If I want to be a disciple, it is a valuable use of my time to ponder these things . . . maybe while I listen to some praise and worship music (or the great hymns) out in nature.  This connects me back to God in an amazing way. 
"May your unfailing love be with us, Lord, even as we put our hope in you."  Amen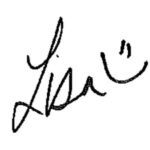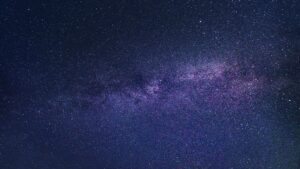 Photo by Felix Mittermeier on Pexels.com
PS – Are you interested in Women's Ministries?  This three day sampler course may be just right for you.  
If you want to discuss this post, go to the BeADisciple Facebook Group and find the prompt there.
Click here to be notified when new Blog entries are posted.
---
,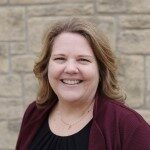 Lisa is the Director of Online Education for the Institute for Discipleship, overseeing the ministries of BeADisciple.com. Lisa completed a Master's degree in Christian Ministry from Friends University in Wichita, Kansas, in May of 2006.
She is the mother of three children, and currently, "Mimi" to four grandbabies.  Lisa teaches the instructor training course, Lay Servants as Christian Transformational Leaders, and other courses as needed, and provides technical assistance for instructors and learners for every IFD course.
---