post by Lisa Buffum, May 11, 2023
Begin by reading Psalm 30 on Biblegateway.com or in your own Bible.
We were made to praise God. 
The psalms inspire us numerous times in numerous ways to praise the Lord. All throughout the Old Testament, God's people are reminded to praise Him.  Moreover, when Jesus came into Jerusalem as a king on a young donkey, he told the Pharisees that if his disciples were to be silent, "the stones will cry out" in praise.
Psalm 30 was a song written for the dedication of David's palace.  By the time David had a palace to sing about, he had been through some hard things.  He had been to war, lost a son, grieved his beloved friend, Jonathan, almost starved, and been told he would not be allowed to build God's temple.  Even still, David praised God. 
In verse 3, David says "You, Lord, brought me up from the realm of the dead; you spared me from going down to the pit." This is how David probably felt at times.  True to the form of the psalms, this is how we feel sometimes.  This line is also a foreshadowing of the Messiah who was to come – One who went actually to the realm of the dead on our behalf and rose to life again. 
"Weeping may stay for the night, but rejoicing comes in the morning."  Oh, how the disciples, male and female, who followed Jesus must have grieved when Jesus died.  What a horrible, traumatic thing to experience!  What loss of hope! 
Thankfully, the story did not end there.  On the third day, when Mary Magdalene and some of the other women returned to the tomb to complete the work to bury Jesus' body, they found the tomb empty.  Then, Mary encountered the risen Christ!  What joy came in the morning! 
There is power in the resurrection of Jesus.  For those who seek to be a disciple of Jesus, that power lives in us.  Sometimes, like David, we can feel like we have been within the clutches of the grave – literally or figuratively.  But, the power of Jesus lives in us.  In just a moment, he can turn our wailing into dancing.  He can remove our sackcloth and cloth us with joy. 
That is worth all of the praise He deserves and more.  Let our hearts sing His praises and not be silent!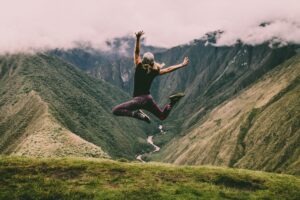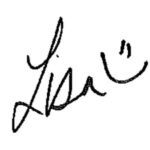 Photo by Peter Conlan on Unsplash
PS – I led "Leading Like Nehemiah" the first time it ran; I really love that course!  My friend, Darla, is leading it this time around, and I highly recommend it if you're looking for something right now.  It begins May 15.  
If you want to discuss this post, go to the BeADisciple Facebook Group and find the prompt there.
Click here to be notified when new Blog entries are posted.
---
,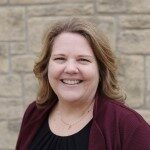 Lisa is the Director of Online Education for the Institute for Discipleship, overseeing the ministries of BeADisciple.com. Lisa completed a Master's degree in Christian Ministry from Friends University in Wichita, Kansas, in May of 2006.
She is the mother of three children, and currently, "Mimi" to four grandbabies.  Lisa teaches the instructor training course, Lay Servants as Christian Transformational Leaders, and other courses as needed, and provides technical assistance for instructors and learners for every IFD course.
---