Characters of the Bible, and their stories, are often sought out for guidance and wisdom in different areas of life. However, other Biblical characters who provide guidance are frequently overlooked.
In this newest Wesley Academy course, Wesley seminary has spotlighted Nehemiah and his testament to the holy calling of leadership. The story of Nehemiah's amazing work in rebuilding the walls of Jerusalem is well known. Less well known, though, are the unique lessons he personifies for being a leader today.
In this course, learners will explore a number of these leadership themes, including the role of prayer, the discernment of vision, the development of a team, and the work to persevere through inevitable challenges. By the end of this six-week course, the learner – and aspiring leader – will clearly see the relevance of Nehemiah for faithful leadership in the contemporary church.
1.5 CEUs are available.
Quick Info:
Number of weeks: 6
Price: $80
CEUs: 1.5
Required books?: No
Live video session?: No
Past Students Said…
"The course was well laid out. It included videos by Dr. Weems, which are always a pleasure to listen to. The instructor, Darla, gave significant feed back to answers which helped me know if I was on the right track"
"I had never studied Nehemiah before and I so very much enjoyed learning about him. The leadership methods are completely transferable and relevant to being a leader today – be it in a church or professional setting."
"Darla has the most loving and knowledgeable and gentle way of helping us to better understand and appreciate what we are learning. I have taken so many courses on Be a Disciple and Darla's classes are among my favorites."
"Darla was the reason I took the class. From her wonderful way to helping us to learn (and learning from her students) to her incredible knowledge and application of scripture – she's really a wonderful instructor"
About the Instructor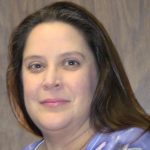 Mrs. Darla M. Thieler is the founder of Remnant Ministries, a multi-faceted outreach ministry founded in 1982. A Local Evangelist and Certified Lay Speaker with the Western Pennsylvania Conference of the United Methodist Church, she serves as a Bible teacher, conference leader, inspirational speaker, praise & worship leader, composer, theater arts performer/director, and much more. She began teaching with BeADisciple in 2017 where she has received certifications in instruction and evangelism, and she has online teaching experience with her local community college. Darla also serves as Director of Music for Calvin United Presbyterian Church (PCUSA).
The heart of Remnant Ministries began with the ministry at the juvenile detention centers. Raised in the United Methodist tradition, Darla's life changed forever when she attended a Christian concert at a district event at 13. Believing that every person is precious to God, Darla and her husband, George, continue sharing this same message of hope at every opportunity. Darla's heartfelt desire is to bring glory and honor to God. Her prayer is that through the Living Word of God, others will come to a saving knowledge of our Lord and Savior, Jesus Christ, and all God's children will be encouraged to make a deeper commitment to grow in their relationship with Him.
About the Program Director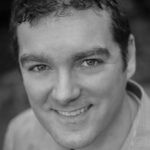 Michael Beardslee began working for the Institute for Discipleship and BeADisciple in early 2016, developing and facilitating courses for the new Wesley Lay Academy. This was a natural transition for him: He had been the Institute for Discipleship's Visiting Scholar Southwestern College, then continued the work he began with BeADisciple.
Michael is currently a Ph.D. candidate at Fuller Theological Seminary (intercultural studies), working under Pentecostal theologian Amos Yong.  His doctoral research concerns the way Christians from different cultural locations relate to one another in a globalized Christianity. His writing was featured most recently in "Breaking the Marriage Idol: Reconstructing Our Cultural and Spiritual Norms" (IVP, 2018), and in the Religion and Theology Journal (Brill, 2017).
In additional to his doctoral studies Michael holds a bachelor's degree in religion and philosophy from Friends University, an M.A. from Pittsburgh Theological Seminary, and a Th.M.  in systematic theology from Trinity International University.