post by Lisa Buffum, September 8, 2022 
Begin by reading Psalm 6 on Biblegateway.com or in your own Bible.
Psalm 6 is the first of seven psalms traditionally considered by the Church as a psalm of repentance.
"Have mercy on me, Lord. My soul grieves my sin. Save me, please, because you are love. I am full of sorrow for my transgressions. Send my sin far from me. Thank you for hearing and accepting my request for forgiveness." [paraphrase, mine]
Sunday morning, I sat in the church pew. The preacher had exalted us to repent of our sins. As the worship leader sang "Just as I am," I became convicted of a specific transgression. I knew God was calling me to the altar rail to repent of it and ask for forgiveness. The pull to move overwhelmed me.
I have been practicing obedience to God. No one else was going forward. I could have sat right there and resisted. I could have sat right there and prayed. But, I knew for sure that to sit there and resist the nudge to go forward and pray was disobeying a directive from God. I actually could not control it. I jumped to my feet, crawled over the friend I was sitting with, and went to the altar to pray and repent.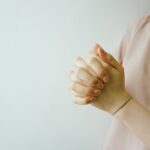 I felt better. I know God forgives me, but the temptation is not yet fully gone. I am still battling this temptation to sin. I have thought about this experience all week. I am actively pursing closeness in my personal relationship with Jesus. I theorize that the closer we come to Jesus, the more apparent our sin becomes and the clearer we see the need for repentance.
This is not because God is placing guilt on me. His love is unfailing. He hears my weeping. He hears my cry for mercy. He accepts my prayer. I think repentance is a natural response to His love – a love that went all the way to Jesus on a cross. I am appreciative, and out of that appreciation, I see my sin more clearly. It is a gift to have clarity for my need to repent. It is an act of God's unfailing love.
Read Psalm 6 again with repentance in mind.
I hope you have a wonderful week! You are a blessing to me.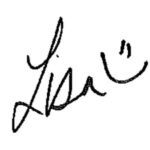 PS – Disciple Bible Study has been one of the most transformational experiences of my life.  It is a big commitment, but so worth the effort.  We have a Disciple Online group beginning September 19.  The orientation meeting is Wednesday, September 14, so you would want to be enrolled by then to make sure you are invited to the orientation meeting.  Or, you can attend the orientation meeting first by simply emailing me.  September 14 is coming right up, but I feel like the Lord may be calling someone to this experience this year.  If that is you, read more about this wonderful Bible study here.
If you want to discuss this post, go to the BeADisciple Facebook Group and find the prompt there.
Click here to be notified when new Blog entries are posted.
---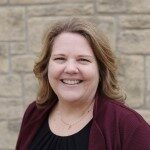 Lisa is the Director of Online Education for the Institute for Discipleship, overseeing the ministries of BeADisciple.com. Lisa completed a Master's degree in Christian Ministry from Friends University in Wichita, Kansas, in May of 2006.
She is the mother of three children, and currently, "Mimi" to four grandbabies.  Lisa teaches the instructor training course, and other courses as needed, and provides technical assistance for instructors and learners for every IFD course.
---