This course will introduce practices that help cultivate resiliency through a grounded life in God, in one another, and in the self. It is recommended for anyone interested in both the theory and the practice of a grounded faith life that produces resiliency.  
Resilience is standing with flexibility during life's challenges and storms. It is the ability to get back up after falling down, to bounce back if pushed, and to walk in boldness through a faith deeply rooted in God's presence within. This doesn't mean ignoring difficulties, continuously putting up with pain from outside sources, or neglecting the presence of difficult emotions, but develops a radical acceptance that frees you to make a difference, to lean into change, and to speak up for yourself when needed.
This course is eligible for 1.0 CEU.
Quick Info:
Number of weeks: 2
Price: $40
CEUs: 1.0
Required books?: No
Live video session?: No
Part of a certification or series of courses?: No
About the Instructor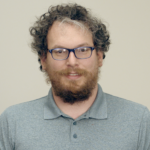 Benjamin McWhorter-Rush is associate pastor of spiritual formation at Church of the Shepherd in St. Charles, Missouri. He received his M.Div. at Palmer Theological Seminary and a Master of Theology (ThM) at St. John's University College of St. Benedict. His areas of expertise are historical theology, emotional health, and spiritual formation–more specifically the contemplative tradition.
He loves teaching theology (especially contextual theologies) and church history (especially the early church fathers and Christian mystics). He leads a growing contemplative ministry at Church of the Shepherd, and coaches others in emotional and spiritual wholeness and health