You live in a visual world created by God, the Master Artist. When you connect your congregation to the arts in worship, you are inviting the Holy Spirit to shine! 'Awe and Wonder: The Arts in Worship' is for beginners or seasoned veterans of the arts as well as for those who simply appreciate art.  
The 10-day course follows Scripture and offers ideas from the lectionary year, suggesting themes for special times. It includes instruction on forming a team, tools to help you plan, resources to guide and direct you, and a supportive connection to other participants.
By exploring many ways to worship through music, dance/movement, visual art, media/digital art, and theater arts, you will enjoy the journey and leave the course with ideas and plans ready to implement.
In addition to Blackboard interactions, 2 required Zoom meetings will be held on the first Monday at 8 pm Eastern time and last Thursday at 8 pm Eastern time, with learner input. The meetings will be recorded.
This course is eligible for 1.0 CEU.
Quick Info:
Number of weeks: 2
Price: $70
CEUs: 1.0
Required books: No
Blackboard: Yes
Zoom: Yes, required
Certification or Series: No
About the Instructor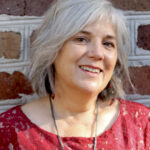 Cindy Barrineau Curtis is a master teacher, published author, and motivational speaker. Her career spans more than 30 years in education, ministry, writing, and speaking. She has designed workshops on poetry and writing memoir, and has published four books. Cindy's nonfiction writing offers hope and empowers readers with methods to manage life's ups and downs with confidence and grace. She offers writing tips and motivational thoughts (Wednesday Words) on her Facebook IwriteYouwrite page. She also runs IwriteYouwrite LLC offering writing practice and support to teachers, authors, and aspiring writers. Visit her website at iwriteyouwrite.com 
Past Learners said…
"There are SO many resources available for arts ministry in worship. I also hope to create a team of "artists" in our congregation to enhance our worship experiences using the various arts."