It's easy to take websites for granted, but the best church websites connect and inform congregations as well as presenting the church's best face to the community. This course is designed for clergy and lay persons who want their websites to be effective, attractive, and relevant for internal and external audiences.
Twelve tricks, techniques, and time savers (as well as other provided resources) will reap huge rewards for creating or revamping your website:
–Discover proven techniques to engage and connect with your website visitors.
–Optimize your site's call-to-action elements that turn casual visitors into members.
–Unlock secrets to building trust and credibility and ensuring visitors feel welcomed.
–Learn about resources that will continue to be valuable after the course ends.
In addition to Blackboard interactions, 4 zoom meetings will be held on Monday's at 3:00 p.m. Central. The meeting will be recorded.
This course is eligible for 1.0 CEU.
Quick Info:
Number of weeks: 4
Price: $87
CEUs: 1.0
Required books: No
Blackboard: Yes
Zoom: Yes, optional
Certification or Series: No
About the Instructor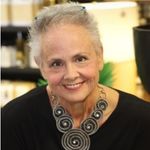 Sandy Parker loves sharing insights that bring church websites to life with spirit and content. She has experience in this field with churches of all size and two United Methodist conferences. She has been communication director for Highland Park United Methodist Church, the North Texas Conference of the United Methodist Church, and the Northwest Texas Conference of the United Methodist Church. In addition, Sandy also is a popular speaker, teacher, and course creator for conference task forces and programs. She is the founder of Creative Activation Institute, which teaches organizations how to infuse creativity into initiatives that want expanded impact and results. 
Past Learners Said…
"I went from "overwhelm" to "I did it!" in just a few weeks.  It was fun to show my Leadership Council the changes on our website and see the lights come on … just like mine did in the class."
"This has been wonderful fodder for me to go back to my pastor, my evangelism team, and our educational resources person. It's been very, very valuable to me."
"This course helped my church focus on the three most important aspects of our ministry that people in the community are looking for.  Because my Administrator took the course as well, we have a game plan with a common understanding."
"I learned a lot of resources I will use again and again.  I got validation that small groups, our "sweet spot" for our church ministry, is missing on our website.  We're changing that."
"I learned so many tricks that will help me.  I had no idea it could be this easy."