guest post by Martha E. Banks, Ph.D.
The question of the hour is "When did you know?"
People are asking that question of the employers, coworkers, and superiors of those who have been victimized by sexual harassers. Sadly, many people around the victim were aware of the harassment, but excused or ignored the behavior of the harassers without attending to the needs of the known victims or protecting potential victims. The rest of us are left shaking our heads at the additional damage caused by their silence.
Thanks to the unrelenting news coverage, we are aware that sexual harassment is impacting many people. The media are sharing the stories of victims in entertainment and media professions as well as those in politics, leaving us to wonder about victims in less visible positions. Let's face it — victims of sexual harassment are among us in the pews and even in the pulpit, as many clergy share using the hashtag #churchtoo.
We need to recognize that sexual harassment has far less to do with sex than it does to power and control. Some of that sexual harassment — bullying — takes place outside of the workplace, behind the closed doors of the homes of the people with whom we worship. That kind of in-home harassment is called domestic violence. And just like the coworkers and supervisors we hear about on the news, we too — congregations and pastors alike — know victims.
And just like them, this is not a time for silence.  We must ask the church and ourselves "When did you know?" And we must follow up with, "And what have you done to protect the vulnerable?" because James 2:26 reminds us that 'faith without works is dead.'
Like the sexual harassment we're hearing about in the news, domestic violence is not a private matter. It is a crime that creates health and safety problems for victims. Sadly, a major difference between the harassment that makes the news and domestic violence is that the stories of victims of domestic violence are seldom considered newsworthy until the victims are dead. Let that sink in — domestic violence is lethal if the cycle is not broken.
Statistics say that as many as one in four women are victims. It's important to realize that domestic violence is all around and among us. In order to fully answer our call as Christians to serve and protect the vulnerable, pastors and congregations need to understand what domestic violence is, how it affects people, and what churches can do about it. Unfortunately, recent research has suggested that most pastors never receive formal training about domestic violence. What's worse, many pastors' responses actually endanger victims in spite of efforts to help.
Thankfully, help is available for churches, pastors, and individual Christians alike. If you want to do something to help and protect victims of domestic violence, talk with your pastor and church council about planning a program for Domestic Violence Awareness month in October. Prepare yourself, your pastor, and other concerned people to educate your congregation and your community about domestic violence.
Resources are available that can help you spot some signs of domestic violence in a member of your congregation or a frequent visitor. As part of an initiative from the East Ohio Conference of the United Methodist Church, BeADisciple offers a 2-week online course (Faith Communities' Response to Domestic Violence) that combines a host of resources and the most recent research to help Christians understand what domestic violence is, who is affected, and how to keep people safe. The course is designed to assist pastors and congregations in supporting victims and holding perpetrators accountable.
Don't let your church make the news when someone asks "When did they know?" You, your pastor, and your congregation can save lives. Join us!
---
Join Christians seeking answers about domestic violence and ways to combat it in their churches and communities through Martha's workshop, Faith Communities' Response to Domestic Violence.
---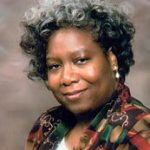 Dr. Martha E. Banks is a research neuropsychologist in Akron, Ohio, and a former professor at The College of Wooster and Kent State University. She is a retired clinical psychologist. Her primary research is on traumatic brain injuries sustained by victims of intimate partner violence. She is known internationally as an expert on Women with Disabilities and has edited professional books that give voice to marginalized people who have been silenced.
---