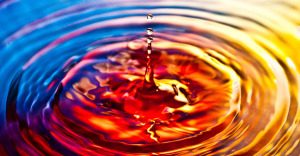 Luke 24: 13-49
There are forty days of Lent. If you observe the Christian calendar, you have just completed walking through this rich and challenging season. Perhaps you gave up something, or added a spiritual discipline in order to align yourself more with the story and journey of Christ to the cross and into the grave. And now we are on the other side. We rejoice in the unbelievable truth of his resurrection.
Extreme Faith
Many Christians are not aware that there are actually fifty days of Easter – a season historically celebrated as Eastertide. The church, and even our culture, are generally well-adjusted to the idea of Lent – of a season of intentional fasting or rigorous reorientation. But why? Perhaps it is the idea of "extreme faith" gleaned from years of watching reality TV shows like Survivor or Fear Factor. In fact, sometimes we get so embroiled in the intentional rigor of giving up coffee or chocolate that we forget why we actually engage in this extreme sport in the first place. We miss the opportunity for reorientation into the image of Christ. Maybe this is why God gave us forty long days to work at it every year.
But I reiterate: there are fifty days of Easter – more days marked for celebration than for difficulty. More time set aside for feasting than for fasting. Yet most of our Christian communities mark a single day – Easter Sunday, and then we are back to our ordinary lives. Why would the historic celebrations of the church have lasted fifty days? Perhaps it was the magnitude of what had just happened.
Outward from the Center
A friend of mine preached a sermon on Sunday that helped me realize that as we read through the different accounts of Christ's resurrection found in the gospels, we see that Jesus' followers came to hear the good news and to believe at different stages. John believed immediately upon seeing the empty tomb. Peter was perplexed and went away "wondering to himself what had happened." Others understood after a long journey to Emmaus, as Jesus recounted the entire story of salvation to them, only to be recognized when he broke bread with them in their home. Still others saw him eat fish and realized he really was a living human again. Thomas needed to touch his wounds to believe.
Belief came in waves – outward from the center of the empty tomb. The personalities and experiences of each Christ-follower required different situations for each of their hearts to be opened to the reality of redemption. Maybe this is why we celebrate fifty days of Eastertide. We need time to both wrap our minds around the reality of the resurrection, and to celebrate this truth in abundance! The end of the season of Eastertide is marked by Pentecost – when God sends the Holy Spirit to awaken and animate us in this truth even more.
Whether or not your church community marks Easter as a season, I would encourage you to walk through the post-resurrection narratives intentionally during the next 50 days – ask the Holy Spirit to create ripples of deeper belief in your own heart and mind. And don't forget to celebrate! I'm going to go get another piece of chocolate…
---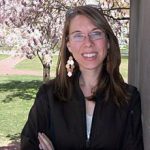 Shannon Steed Sigler is a community artist, curator, and theologian. She also serves as the Director of Social Media Communications for BeADisciple.com. Shannon is the mother of a creative four-year-old and the wife of a liturgical scholar. Her own work and research center around a Wesleyan paradigm for the visual arts. Visit her website here.
Main post image by Sergiu Bacioiu from Romania (Water Drop – Explored) [CC BY 2.0 (http://creativecommons.org/licenses/by/2.0)], via Wikimedia Commons