guest post by Martha E. Banks, Ph.D.
With all of the excitement and money that swirls around the Super Bowl each year, football fans gather to watch the games – and the commercials.  In 2015 and 2016, the NFL surprised fans with public service ads about domestic violence.  This followed considerable media coverage of football players and other athletes who were abusive of their wives and girlfriends.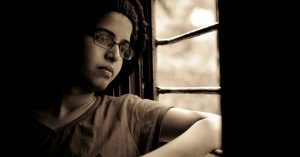 Many Christian football fans watch the Super Bowl after attending church, perhaps after participating in a UMW Souper Bowl event to support UMW initiatives — including elimination of domestic violence.  I wonder how many Christians watched the PSAs and wondered, "Is anyone in my congregation a victim?  Does my pastor know about it if it is occurring?  What is my church doing about domestic violence?  What should I do?"
Thankfully, there are resources available that can help you spot some of the signs that a member of your congregation or a frequent visitor might be dealing with domestic violence.  Imagine this scenario:
You asked her, "How are you?"  You thought it was probably none of your business, but that bruise on her face was so big… He answered, "She's fine, just a little clumsy."
The next week, you asked her, "What did you think of the sermon?"  It looked like there were tears in her eyes, but maybe she just got caught up in the preaching… He answered, "We enjoyed it."
A month later, you asked her, "Can you join us at this week's UMW meeting?"  He answered, "She's busy then."  Something in the way he said that lets you know that he hasn't given her permission to attend, even though she's an adult and is capable of managing her own schedule.
At some point, you realize that you've never heard her voice.  No matter how you approach her, he answers.  His arm is always around her, but is it a loving hug or a controlling hold?  Does she look at him or away from him?  Do you wonder why you have the urge to keep trying to talk to her when she never says anything to you?  Should you talk to the pastor?  Does your pastor know what to do?  Is anyone in the church prepared to help?  Did you hear somewhere that if you do or say the wrong thing, you can make the situation more dangerous?
Sometimes, without knowing it, we suspect that something is not quite right – even if we can't put a finger on it.  And even when we suspect, do we know what to do?  Most of the time, the answer is no.
Domestic violence is not a private matter.  It is a crime that creates health and safety problems for victims.  With one in four women being victims, it's important to realize that domestic violence is all around and among us.  Pastors and congregations need to understand what domestic violence is, how it affects people, and what churches can do about it. However, recent research has suggested that most pastors have never received formal training about domestic violence and that many of their responses actually endanger victims in spite of efforts to help.
The good news is that help is available for churches, pastors, and individual Christians alike. As a part of an initiative from the East Ohio Conference of the United Methodist Church, a new course combines a host of resources and the most recent research to help Christians understand what domestic violence is, who is affected, and how to keep people safe.  You, your pastor, and your congregation can save lives.  Join us!
---
Join Christians seeking answers about domestic violence and ways to combat it in their churches and communities through Martha's workshop, Faith Communities' Response to Domestic Violence.
---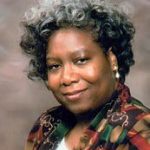 Dr. Martha E. Banks is a research neuropsychologist in Akron, Ohio, and a former professor at The College of Wooster and Kent State University. She is a retired clinical psychologist. Her primary research is on traumatic brain injuries sustained by victims of intimate partner violence. She is known internationally as an expert on Women with Disabilities and has edited professional books that give voice to marginalized people who have been silenced.