guest blog by Jerry Herauf, September 6, 2022
I sometimes ponder whether it's possible to "find God in ALL things"?  And, as I think about it, two things pop up for me almost immediately: where should I be looking and, how will I go about this?
The WHERE question can be answered right away: literally everywhere!  From a time of prayer right through to mowing the lawn to a walk along a beach! Why? Because that is where God literally is!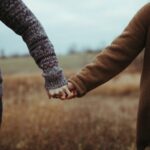 Cases-in-point from my own experience range from a very quiet meditation to a sometimes sudden sense of peace and consolation while I'm mulling over something at my desk or walking with my spouse (as we often do) around our neighborhood. All of sudden, or often gradually, this awareness comes over me! And I'm usually grateful…especially if I take the time to notice it (which, unfortunately, I don't always do!).
The HOW question needs more time and  effort along a "spiritual" path—one which usually begins with prayer then moves to a reflection upon prayer and then to a reflection upon life. These have been practices I've worked at for many years of my life … and am still working at. And, as in any relationship, we are never finished. We begin always with spending time with someone and, then, especially if we're interested in growing in that relationship, we reflect on what's happened during that time together.
I've become aware, over the years, that reflecting is essential to growing.
Anyway, a start, perhaps, in this wonder-filled experience of "finding God in All Things". Enjoy the adventure!
Jerry Herauf
IFD Instructor
PS From Lisa: Jerry has a course on helping others grow while they are grieving which begins September 12.  
Photo by Joanna Nix-Walkup on Unsplash
Click here to be notified when new blog entries post.
---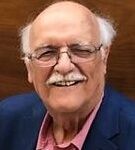 Jerry Herauf (M.A., M.Div.) trained and ministered in the Jesuit community for 18 years before continuing his lay service in publishing, pastoral care, and bereavement ministry for more than four decades.  He is a spiritual counselor, certified by the Jesuit Spirituality Center (Guelph, Ont.). He has directed retreats ranging from one-on-one counseling to Ignatian retreats lasting up to 30 days, as well as those taking place in everyday lives.  Of all his ministries, he has found his work among the grieving to be one of the most poignant.
---