a guest post by Brian McCaffrey
Aging is something that comes naturally; all that is required is taking another breath. However, the wisdom that is supposed to come with it takes a little more effort!
In the midst of tragedy, thankfulness
When I was a student chaplain at the University of Minneso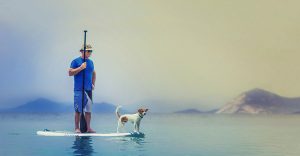 ta Hospitals, I was assigned to the women's oncology unit. I was fresh out of seminary. I was encountering life stories that caused me to struggle with my faith – how did my idea of a "good" God connect to the bad things I saw happening to those around me? Fortunately, I also encountered what I called "Scandinavian Farm Wives." These elders were an incredible witness to me and I admired the faith that they embodied. They were all different, yet each shared with me crushing stories of family grief and loss. But what struck me was that, before I would leave, they would inevitably tell me, "You know, pastor — through it all, God has been good." It was hard for me to understand then what I saw as a disconnect between their idea of a good God and the bad things that had happened to them. It's taken me a lifetime to learn to live with that paradox.  What finally helped me understand what those Scandinavian Farm Wives meant was reflecting on all of my experiences – both good and bad – willing to reflect upon scriptures and my understanding of God.
How to make sense of the paradox?
We have all had experiences that have pushed our relationship with God. One of my keys is Psalm 23 — the Lord is my shepherd who leads me to green pastures and the path we follow will be a path of Righteousness even though it leads through a valley of shadows and death. I love the psalms because they are heartfelt reactions to life that include God.
I also love the story of Jacob, who continues to encounter God in unexpected places. At the river Peneal he is scared to death of his upcoming meeting with his brother – when they were last together, Esau was planning to kill his conniving little sneak of a brother Jacob. During the night, Jacob's fear becomes manifest in being attacked. But this turns out not to be any human foe, this is an angel of the Lord. Jacob tells the angel, "I won't let go until you bless me." The grace of God does bless us but, like Jacob, the encounter may change us and we may limp for the rest of our lives.
In my younger years, God and I wrestled often. It was my common response to situations that did not fit my present understanding of God. Today I would say that the hallmark of our relationship is trust. Today, I more often feel like a disciple walking with Christ to Emmaus hearing the Word that one day I will truly understand. Put simply, the cross will always be a stumbling block which the Resurrection clarifies. Like Moses, who was hidden in the cleft of the rock, we only catch a glimpse of the backside of God and then only if we are looking. In other words, it is generally only after we pass through the storms of life that — through conscious life review — we catch that glimpse of God. When we look, we see that, like the people of Israel, God has provided for us throughout our wilderness sojourn.
Not that long ago I had to laugh; I was sharing some of the valleys of my life with another and I heard myself say, "but you know, through it all, God has been good." Of course — one of the gifts of age is an abundance of experience upon which to reflect, as well as the length of time necessary to look at those experiences with a "long view"! It turns out that I have become the elder that I wanted to become. And thankfully, it's never too late for anyone to start looking at their lives with a God-focused lens to gain some Godly wisdom. In fact, the last third of life provides an abundance of experience upon which to reflect! It also provides a new perspective as we wrestle with loss, suffering, and our own mortality.
An invitation to grow
I invite you to join with others in the "last third" of life on a pilgrimage as we explore parts of life we might be tempted to avoid and have conversations that may feel awkward. It is possible to approach mortality, loss, and physical limitations with an attitude of peace and acceptance and, like Jacob, be blessed through the struggle. Jane Thibault, in her 60s and entering retirement, and Richard Morgan, in his 80s and living in assisted living, have gained the wisdom that comes with age (and God-centered reflection) and help others gain their own wisdom in their book, Pilgrimage Into the Last Third of Life: 7 Gateways To Spiritual Growth. The book walks readers through seven aspects of life that, when reflected upon through the lens of scripture, provide some Godly perspective and peace on some of the more difficult aspects of aging. I'm teaching a class on their book, and I hope you'll join me. Through eight weeks of reading, reflection, discussion, assignments and presentations in community with one another, the Spirit will nurture your seed of faith, leaving you a bit wiser than when we started. What a gift to be able to say with faith and clarity in these later years, "through it all – God has been good!"
---
Brian will explore a God-focused approach to aging in his upcoming course, Pilgrimage into the Last Third of Life: 7 Gateways to Spiritual Growth, starting Monday, February 6, 2017.  LEARN MORE
---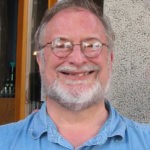 Rev. Brian McCaffrey is a retired Lutheran minister who spent 27 of his 30 years of ministry in pastoral care. He serves as the chair of the National Forum on Spirituality and Aging, as well as on the board of Sage-ing International.