post by Lisa Buffum, August 4, 2022 
Begin by reading Psalm 1 on Biblegateway.com or in your own Bible
What does it mean to "be a disciple"?  In the Christian context, a disciple is one who follows Jesus.  If we are going to seek to be disciples of Jesus, then we are wise to look to scripture to help us know the way to follow. 
We begin with Psalm 1.  This psalm sets two paths in front of us: the way of the wicked and the way of the blessed.  The word "blessed" in scripture catches my attention.  I both am blessed (blessed to be a Christian, blessed in my life and work) and desire to be blessed.  Therefore, if God's word instructs regarding the ways in which His people are blessed, then I seek to pay attention and follow His instruction in order to be blessed as well as to be a blessing to others.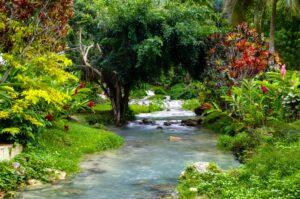 In Psalm 1, we read that the blessed person delights in the law of the Lord and meditates on it day and night.  This is an important reason to read the Bible and let it inform our lives by thinking about what we have read as we go about our days.  The blessed person is like a tree planted by a stream.  Let's mediate a bit on what it is like to be a tree planted by a stream.  I don't know about you, but for me, living refreshed like a tree planted by a stream, yielding fruit at the appropriate times, and seeing what I do prosper sounds like a really great and fulfilling life.  This is the way of the blessed and scripture is the living stream of water!
With this blog series, I will strive weekly to help all of us to delight in God's word and to think about what it means to be a disciple.  I will write a few opening thoughts on the week's psalm, then I will invite you to spend some time with your own thoughts independently.
So, where are you planted?  Along the stream of living water?  Which path will you take . . . the way of the wicked or the way of the blessed?  How are we to know the difference?
Have a wonderful week!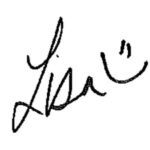 PS I am going to teach the online learning instructor training course again beginning Monday, August 8.  If you have been thinking about teaching online, maybe this would be a good time to join the fun!  How to Build and Provide Your Course Online
If you want to discuss this post, go to the BeADisciple Facebook Group and find the prompt there.
---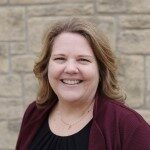 Lisa is the Director of Online Education for the Institute for Discipleship, overseeing the ministries of BeADisciple.com. Lisa completed a Master's degree in Christian Ministry from Friends University in Wichita, Kansas, in May of 2006.
She is the mother of three children, and currently, "Mimi" to four grandbabies.  Lisa teaches the instructor training course and other courses as needed, and provides technical assistance for instructors and learners for every IFD course.
---