post by Lisa Buffum, October 20, 2022 
Begin by reading Psalm 11 on Biblegateway.com or in your own Bible.
I awake each morning to a playlist that randomly selects praise and worship songs.  One morning this week, the song played which says on repeat:
"It may look like I'm surrounded, but I'm surrounded by You." [Link to video on YouTube if you're interested in hearing it.]
I love the way the truths of God can be set to music – contemporary and classic hymns – in a way that is catchy and easy to bring to mind when needed.  There are days when I just need to tell myself on repeat, "It may look like I'm surrounded, but I'm surrounded by You." 
Sometimes, life feels like people or situations are coming at us from all sides, and we are surrounded by those who oppose us.  Sometimes, that is true.  And, sometimes, it is not true.  Whether true or not, it typically feels true at the time. 
The psalmist in Psalm 11 expresses what it is like to feel attacked from all sides.  Fear tells him to flee like a bird.  He is surrounded and being chased.  Arrows are armed and pointed at him.  Foundations beneath him are crumbling.  What can he do?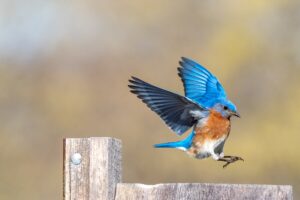 Many of the psalms seem to turn on a dime.  There is a dire situation begin described, but then the psalmist remembers  . . . God.  It brings to mind Lamentations 3:21-22:
Yet this I call to mind
    and therefore I have hope:
Because of the Lord's great love we are not consumed,
    for his compassions never fail.
Psalm 11 is a great Psalm to read or pray when I feel like I am surrounded on all sides by people or circumstances that are against me.  The psalmist seeks to remind me that there is a greater truth underneath the worldly situation I am experiencing.  The Lord remains on His heavenly throne.  He sees me.  He is righteous and loves justice, and one day I will see His face. 
It might look like I'm surrounded, but I'm surrounded by God.  So are you.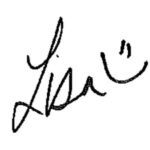 Photo by Patrice Bouchard on Unsplash
PS – A sister-ministry to BeADisciple, the Timothy Circle, will host a free webinar next week.  Hear my good friend, Rev. Wendy Mohler-Seib, talk about ways to concretely help young Christians hear God's voice and calling in their lives. Register for this free webinar here. 
If you want to discuss this post, go to the BeADisciple Facebook Group and find the prompt there.
Click here to be notified when new Blog entries are posted.
---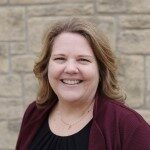 Lisa is the Director of Online Education for the Institute for Discipleship, overseeing the ministries of BeADisciple.com. Lisa completed a Master's degree in Christian Ministry from Friends University in Wichita, Kansas, in May of 2006.
She is the mother of three children, and currently, "Mimi" to four grandbabies.  Lisa teaches the instructor training course, Lay Servants as Christian Transformational Leaders, and other courses as needed, and provides technical assistance for instructors and learners for every IFD course.
---