post by Lisa Buffum, October 27, 2022 
Begin by reading Psalm 12 on Biblegateway.com or in your own Bible.
Sometimes, the Psalms just hit you right where you live, don't they?  They have a timeless truth to them.  The Psalmist tells it like it is. 
I am not sure there is much worse than a person who lies to intentionally deceive.  The Ten Commandments admonish us to not "bear false witness" against others.  God gave Moses these commandments on Mt. Sinai; perhaps because God knew the areas addressed in the "Big 10" were going to be a problem for humans. 
Lying is awful.  It hurts others and it hurts the person doing it.  It is a terrible feeling to know lies are being circulated about us.  Sometimes it is a personal lie, but other times it is a circumstantial lie about an inherent group or classification of people.  And, for the liar, it is so exhausting to keep up the appearances which lies produce. 
The Psalmist knows how it feels to be lied about all too well: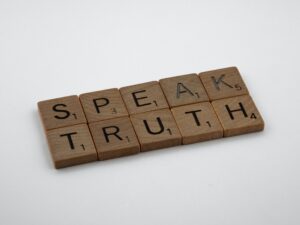 "No one is faithful anymore."

"Everyone lies to their neighbor."

"They say one thing, but mean another." [paraphrase, mine]

They are boastful.
Lying hurts.  It causes harm.  I have been on the receiving end of lies, and I bet you have, too.  It is so painful and unfair.  What can we do about it? 
Maybe nothing.  But, the Lord can.  "I will now arise," says the Lord, "I will protect them from those who malign them."  The Lord does not lie.  His words are flawless.  He promises to keep us safe and protected.  Only His perspective on us matters. 
Stay safe and true to yourself and others.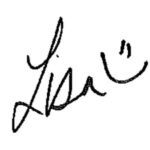 Photo by Brett Jordan on Unsplash
PS – I will be away next week at the South Central Jurisdictional Conference.  Please pray for us as we elect new episcopal leaders for this area of the UM Church.  I will be back with the BeADisciple Blog November 10.
If you want to discuss this post, go to the BeADisciple Facebook Group and find the prompt there.
Click here to be notified when new Blog entries are posted.
---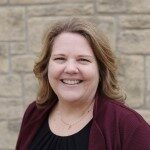 Lisa is the Director of Online Education for the Institute for Discipleship, overseeing the ministries of BeADisciple.com. Lisa completed a Master's degree in Christian Ministry from Friends University in Wichita, Kansas, in May of 2006.
She is the mother of three children, and currently, "Mimi" to four grandbabies.  Lisa teaches the instructor training course, Lay Servants as Christian Transformational Leaders, and other courses as needed, and provides technical assistance for instructors and learners for every IFD course.
---