post by Lisa Buffum, January 5, 2023
Begin by reading Psalm 18 on Biblegateway.com or in your own Bible.
Psalm 18 is prefaced on Biblegateway this way:  "For the director of music. Of David the servant of the Lord. He sang to the Lord the words of this song when the Lord delivered him from the hand of all his enemies and from the hand of Saul."
Have you ever had something occur for you that was such an answer to prayer that made you feel elated and you just wanted to praise God for it?  Maybe it was a good health result, or a wedding proposal, or a job offer, or an answer you had been praying for a long time.  How did you find the words? 
In Psalm 18 (also recorded in 2 Samuel 22) David lets the words of praise for God's greatness just pour out of him.  He goes on for 50 verses about how wonderful God is, who God is, and what God has done.   This is a beautiful, uplifting Psalm. 
As I read it, I was reminded of an experience I had this week.  A meeting was to be held one evening.  I was not part of the meeting, but I felt so strongly about the outcome of the meeting that I went to the place where the meeting was being held.  I sat in the cold and dark parking lot, and I prayed and prayed for the outcome of the meeting and for those inside.  I did not know how or when I would learn the outcome, but I went, and I prayed.  After about an hour, someone texted me from inside the meeting to let me know what had happened.  The text message revealed the outcome for which I had hoped.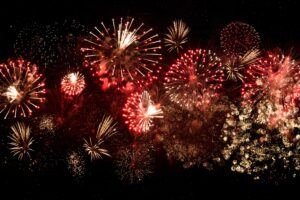 As I drove back to my home, I overflowed with praise for God.  I spoke aloud in my car, "God, only You are worthy of honor and glory and praise and thanksgiving for the ways in which these prayers have been answered."  I prayed for those who were jubilant, and I prayed for those who were saddened by the outcome.  The words of praise for God's greatness just poured out of me, though undeniably not as eloquently as David's words. 
Psalm 18 reminds me that we often pray and pray for people, things, circumstances, etc., when we are uncertain of the outcome.  But, how often do we return and really praise God when we are elated and joyful with the answer to the prayer?  We often celebrate with an exuberance, but we need to point that exuberance and thankfulness in the right direction. 
Psalm 18 is a very feel-good psalm.  If we do not have the words to praise God for what He has done, David does.  Let's start 2023 off with praise for all that God has done and continues to do for us.  He alone is worthy. 
Happy New Year!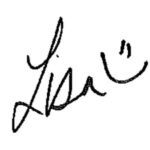 Photo by DESIGNECOLOGIST on Unsplash
PS – Looking for something new this year?  What about learning how to converse with young person?   Helping Young People Hear God at Church begins again January 9, 2023. 
If you want to discuss this post, go to the BeADisciple Facebook Group and find the prompt there.
Click here to be notified when new Blog entries are posted.
---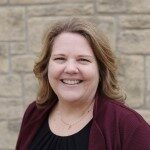 Lisa is the Director of Online Education for the Institute for Discipleship, overseeing the ministries of BeADisciple.com. Lisa completed a Master's degree in Christian Ministry from Friends University in Wichita, Kansas, in May of 2006.
She is the mother of three children, and currently, "Mimi" to four grandbabies.  Lisa teaches the instructor training course, Lay Servants as Christian Transformational Leaders, and other courses as needed, and provides technical assistance for instructors and learners for every IFD course.
---