post by Lisa Buffum, February 16, 2023
Begin by reading Psalm 23 on Biblegateway.com or in your own Bible.
What do you say about a psalm that everyone knows? 
I was a young girl, home on summer break from school and bored, when my mother challenged me to memorize Psalm 23.  I have it memorized in the King James Version, and I can still recite it just that way.  It is beautiful and poetic and rolls off the tongue.  It is a psalm that many people the world over turn to for comfort and peace.  
When you know a psalm as well as many of us know Psalm 23, it might be helpful to look at it in another version.  The NIV is the version I usually read, so to be really different, I picked The Message.
I am going through a rough time personally right now.  It is a difficult season of life that I did not expect when 2023 began.  I am in daily need of comfort and peace.  While I would like to proclaim for you "The Lord is my shepherd; I shall not want," that is just not true.  I DO want.  I believe Jesus as my shepherd is really all I need, but I may not FEEL it right now.  I trust it; but I may not feel it.  I am counting on it, but I may not feel it. 
So, what do I want?  These are the words in The Message version of the psalm that jump out at me:
Lush meadows and quiet pools to drink from

Let me catch my breath

Send me in the right direction

Walk at my side

Make me feel secure

Serve me a six-course dinner

Revive my drooping head

Brim my cup with blessing

Bring me back home to the house of God
All of that sounds lovely to me.  But, that's all about me.  It is an inward, self-centered focus.  When I am turned inward, I find it is time to stop and ask myself what is more important . . . what I want or what I need? 
"The Lord is my shepherd" puts the focus back where it should be – on Jesus.  In John 10:14-15, Jesus says, "I am the Good Shepherd; I know my sheep and my sheep know me – just as the Father knows me and I know the Father – and I lay down my life for the sheep."
I do know Jesus.  He laid down his life for me.  If I am to be a disciple, then my focus needs to be on the Good Shepherd. Everything else can then fall into place.  I may have to refocus daily for a while.  But, I'm convinced that is all I need.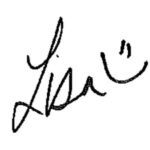 Photo by Greg Rosenke on Unsplash
PS – Ash Wednesday is February 22.  I often use Lent as a season to refocus.  Acts as a Lenten Journey is a great course by my friend, Todd Seifert.  If you'd like to look at Acts with a fresh, creative perspective, then I'd recommend this course.  
If you want to discuss this post, go to the BeADisciple Facebook Group and find the prompt there.
Click here to be notified when new Blog entries are posted.
---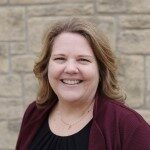 Lisa is the Director of Online Education for the Institute for Discipleship, overseeing the ministries of BeADisciple.com. Lisa completed a Master's degree in Christian Ministry from Friends University in Wichita, Kansas, in May of 2006.
She is the mother of three children, and currently, "Mimi" to four grandbabies.  Lisa teaches the instructor training course, Lay Servants as Christian Transformational Leaders, and other courses as needed, and provides technical assistance for instructors and learners for every IFD course.
---