post by Lisa Buffum, February 23, 2023
Begin by reading Psalm 24 on Biblegateway.com or in your own Bible.
I remember exactly where I was when I heard the song "I Can Only Imagine" by MercyMe for the first time.  I was filling a pulpit as a lay speaker on invitation of a UM church about an hour away from home.  It was not the original version of the song . . . a woman I did not know in a congregation I did not know sang it during the offertory. 
I was mesmerized by a song that invited me to imagine what it will be like to see Jesus face-to-face at the moment when it will happen for me:
Surrounded by Your glory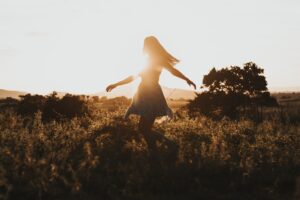 What will my heart feel?
Will I dance for You Jesus
Or in awe of You be still?
Will I stand in Your presence
Or to my knees, will I fall?
Will I sing hallelujah?
Will I be able to speak at all?
I can only imagine
I can only imagine
The word "awe" captures this perfectly.  What a moment full of awe.  I can only imagine.
Psalm 24 also invites us to imagine.  It invites us to imagine what it was like the moment Jesus ascended into heaven on the day that the King of glory entered in and took his seat at the right hand of God, the Father Almighty.  The psalm makes me think about the song, and I connect to the feeling of awe.
Oh, how the angels must have rejoiced when the "one who has clean hands and a pure heart" ascended the mountain and stood in the holy presence of God!  The earth and everything in it belong to him.  The world and all who live in it belong to him.  He was there at creation to found it on the seas and establish it on the waters.  He reigns over it now in glory. 
That King of glory dwells within us.  It is a marvelous mystery.  Jesus does what we cannot do.  He enters where we cannot yet go.  Psalm 24 reminds us of this glory.  Lift up your heads!  Let Jesus enter in!  Amen.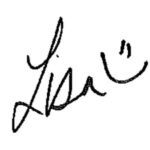 Photo by Jackson David on Pexels.com
PS – Have you looked at the IFD Certification programs recently?  We currently offer programs in 10 different programs; we are always looking to add more!  
If you want to discuss this post, go to the BeADisciple Facebook Group and find the prompt there.
Click here to be notified when new Blog entries are posted.
---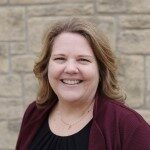 Lisa is the Director of Online Education for the Institute for Discipleship, overseeing the ministries of BeADisciple.com. Lisa completed a Master's degree in Christian Ministry from Friends University in Wichita, Kansas, in May of 2006.
She is the mother of three children, and currently, "Mimi" to four grandbabies.  Lisa teaches the instructor training course, Lay Servants as Christian Transformational Leaders, and other courses as needed, and provides technical assistance for instructors and learners for every IFD course.
---