post by Lisa Buffum, March 9, 2023
Begin by reading Psalm 25 on Biblegateway.com or in your own Bible.
Psalm 25 has me thinking about the special relationship between David and God.  Scripture calls David "a man after God's own heart."  I aspire to this as well.  I would love to know God's thought of me is "There's Lisa . . . she is a woman after My own heart."  Maybe David gives some insight in this psalm to help me towards this goal. 
David was human.  He was not perfect, just like I am not perfect.  David dealt with many of the struggles I deal with – sin, forgiveness, shame, enemies, rebellion, great iniquity, fear, loneliness, affliction, anger, a troubled heart, and distress.  It can be a mean, cold world sometimes.  Friends and family can let us down.  The weight of our sin can be overwhelming.  Our hearts can be broken into a thousand pieces. 
While experiencing and expressing these struggles and emotions, David also reminds himself – and us – of many truths about God's character.  David knew God's character because he knew God well.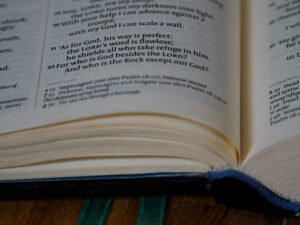 God can be trusted.  We can put our hope in God and expect our shame to cease.  He will show us His ways and teach us His paths.  He will guide us and teach us and save us.  He will show great mercy and love by forgetting our sins and rebellious ways. God loves us because He is good. 
God guides the humble and is loving and faithful to those who keep covenant with Him.  He will instruct our choices when we show our fear/respect to him.  He will confide in us and make His covenant known.
God will be gracious to us in our loneliness and affliction.  He will relieve our troubled hearts and free us from anguish.  God will defend us against our enemies. 
God will guard and rescue all who take refuge in Him.  Integrity and uprightness protect us, not because of anything we do, but because of who God is.  We can put our hope in Him. 
How am I to be a disciple?  How am I to become one after God's own heart?  Maybe I am to follow the model of David.  David quickly turned his own shortcomings and life experiences into connection with God's abilities.  David could rid himself of nothing apart from a covenant relationship with God.  But, in covenant relationship with God, David became a man after God's own heart. 
Instead of focusing on myself, my pain, my inadequacies, my fluctuating feelings, perhaps I focus on my relationship with the person and character and love of God and the covenant He extends to us all.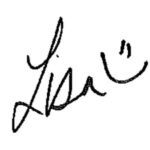 Photo by Brett Jordan on Unsplash
PS – I'll be on a spring break trip next week with my son!  The blog will return March 23.  In tribute to my trip, check out this online course:  Honor They Mother and Father as They Age.  
If you want to discuss this post, go to the BeADisciple Facebook Group and find the prompt there.
Click here to be notified when new Blog entries are posted.
---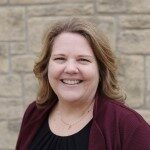 Lisa is the Director of Online Education for the Institute for Discipleship, overseeing the ministries of BeADisciple.com. Lisa completed a Master's degree in Christian Ministry from Friends University in Wichita, Kansas, in May of 2006.
She is the mother of three children, and currently, "Mimi" to four grandbabies.  Lisa teaches the instructor training course, Lay Servants as Christian Transformational Leaders, and other courses as needed, and provides technical assistance for instructors and learners for every IFD course.
---