post by Lisa Buffum, March 30, 2023
Begin by reading Psalm 26 on Biblegateway.com or in your own Bible.
I would like to be able to say with the psalmist, "I have led a blameless life."  Unfortunately, those are words I dare not ever deem to utter; I would be too afraid a lightning bolt would strike me dead on the spot. 
For I have faltered.  I have neglected to trust in the Lord.  I have failed to rely on God's faithfulness.  I have sat with the deceitful and wicked.  I have associated with hypocrites.   And more.
Then again, so has the psalmist.  What do we know about David?  We know he was not allowed to build the Lord's temple because he had too much blood on his hands.  We know he went to war a lot.  We know he had an affair with Bathsheba, and he had Uriah killed.  He lied.  He succumbed to temptation.  He abused his power.  David did not really live a blameless life either, did he? 
At least seven times in Psalm 26, David appears to make claim to his own righteousness (verses 1 (twice), 4, 5, 6, 8, and 11.)  However, David's claims of blamelessness should not be misunderstood in any way, shape, or form as a claim to sinlessness.  We just flat out know that is not true.  Plus, a person who believes they are sinless does not ask for deliverance and mercy (v. 11.)  They see no need for either. 
No, David knew exactly who he was.  He also knew exactly who God is.  In Psalm 25, we thought about David as a "man after God's own heart."  David was far from perfect, but he loved God, and sought deliverance and mercy and vindication from a God who loved him with an unfailing love and faithfulness.  David did not stand boasting the words of this psalm.  He was probably flat on his face, pleading to be restored to right relationship with God once again. 
Those of us who strive to be a disciple seek mercy and deliverance and vindication from God through Jesus Christ.  We do not lead a blameless life and should never claim to.  But, Jesus did lead a blameless life.  He did this on our behalf, because we cannot.  It is Jesus who took on our all our sin. With the psalmist, King David, – possibly with our face flat on the ground – we seek deliverance and mercy and vindication in order to restored to right relationship with God through Jesus.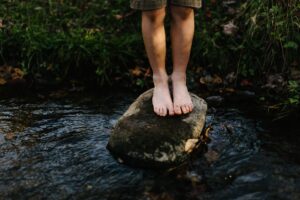 And then, and only then, we say "My feet stand on level ground; in the great congregation I will praise the Lord."
May it be so.  Amen.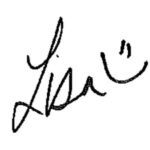 Photo by Jordan Whitt on Unsplash
PS – If you like studying the Psalms, you might like this upcoming Wesley Academy course: Journey Through the Psalms.  It begins right after Easter, on April 10.  
If you want to discuss this post, go to the BeADisciple Facebook Group and find the prompt there.
Click here to be notified when new Blog entries are posted.
---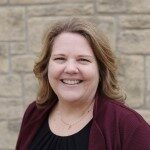 Lisa is the Director of Online Education for the Institute for Discipleship, overseeing the ministries of BeADisciple.com. Lisa completed a Master's degree in Christian Ministry from Friends University in Wichita, Kansas, in May of 2006.
She is the mother of three children, and currently, "Mimi" to four grandbabies.  Lisa teaches the instructor training course, Lay Servants as Christian Transformational Leaders, and other courses as needed, and provides technical assistance for instructors and learners for every IFD course.
---